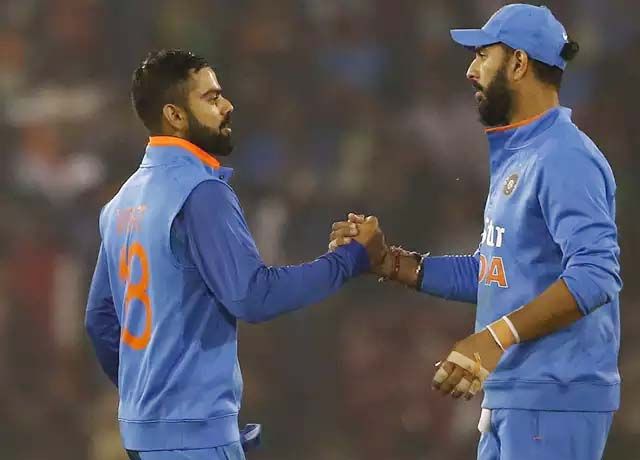 Sports Desk – Team India captain Virat Kohli recently posted a flashback photo of Yuvraj Singh on his social media account, after which Yuvraj made a joke of him. While sharing photos, Kohli asked if you know the name of this city? Yuvraj gave a funny answer to Kohli on this.
Kohli, while sharing a photo on his Instagram, wrote, "#FlashbackFriday Hey guys can you guess this city?" Yuvraj gave a funny answer to Kohli on this. Yuvraj Singh, while tagging Harbhajan Singh, said, 'What is the sort of looks like Kottapura, what do you think Harbhajan is doing?' Kotkapura is a historic city located in Punjab. It was a light-hearted joke shared between old colleagues. Telling you that Yuvraj Singh, Harbhajan and Kohli have played many matches together.
View this post on Instagram
Meanwhile, Virat Kohli received praise from Former Indian Captain Rahul Dravid. Dravid said, "Virat is going to be fraying over time. They are setting a level that we can not think of achieving. Sachin Tendulkar scored 49 ODI hundreds, People thought it would take time to achieve it, or someone would not be able to achieve it. But Virat Kohli is very close to it. '
The 12th edition of the Cricket World Cup will start now in just a few days from May 30. This tournament will be played in England-Wales for 46 days. In the tournament, 10 teams will participate and 48 matches will be played.