This article will tell you about the relationship between Lando Norris and his ex-girlfriend Luisa Oliviera.
Lando Norris is leading the McLaren Formula 1 team to one of their most successful constructors championships in recent years when he isn't busy being everyone on the grid's best friend.
This Formula One season, the 23-year-old British driver has proven that he is one to watch, frequently challenging two-time World Champion Max Verstappen for the top spot on the podium.
As Lando continues to dazzle both commentators and fans across the world, many are eager to discover more about the McLaren driver's life away from the track.
Lando Norris' Ex-Girlfriend
Lando Norris previously dated 23-year-old Portuguese beauty Luisinha Barosa Oliveira.
The couple apparently first met in late 2021 and announced their romance on Instagram in January 2022.
Lando and Luisa were frequently sighted together in the Formula 1 paddock after going public with their relationship, with Luisa even making a special guest appearance in the fifth season of Netflix's Formula 1 docu-drama Drive to Survive.
The couple was also pictured celebrating the Formula One summer break in Ibiza, Spain, with a compilation of lovely photographs shared on social media for their first anniversary.
Lando and Luisa announced their separation in September 2022 after one year together, with Lando heading to Instagram to share the news with fans.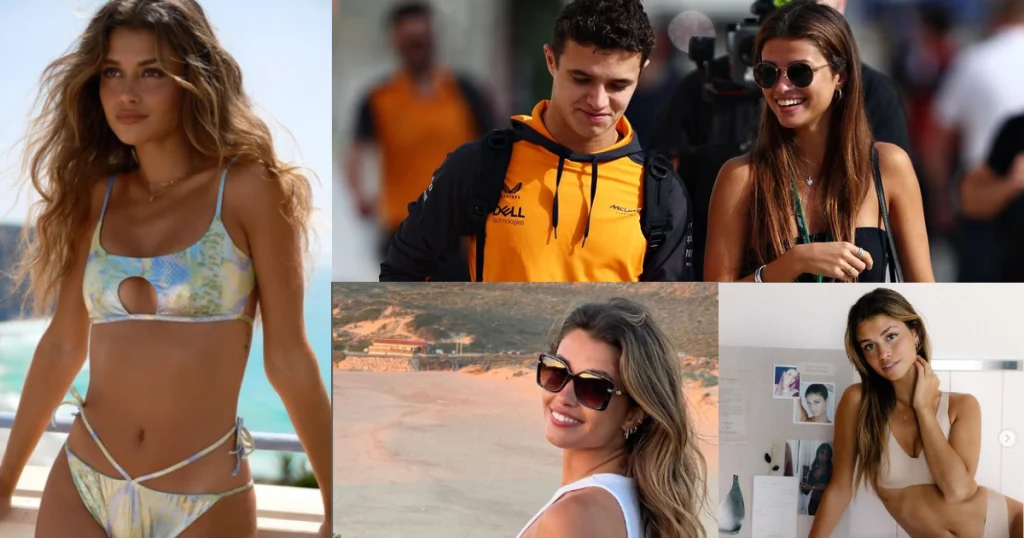 "After time and consideration, Luisa and myself have mutually decided to end our relationship but remain good friends. I wish her the world and have so much respect for her and all she does as an amazing and strong woman with nothing but kindness," he wrote.
The couple's split is said to have coincided with Luisinha's acceptance to university, with the model writing on Instagram, "I think I never ended up telling you guys officially that last September, I was accepted [into] Rome Business School and I'm about to start my Master in Fashion and Luxury Management."