Sports Desk – 17 years Old Barcelona star Ansu Fati became Spain's second youngest ever player on Thursday when he came on as a substitute during his country's UEFA Nations League clash with Germany.
The Barca starlet replaced Jesus Navas at half-time to become the second youngest player ever to debut for Spain and the youngest in 84 years.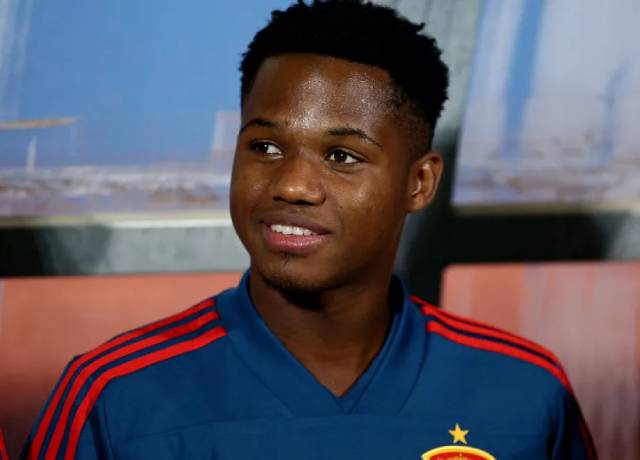 Barcelona attacker Fati entered the field as a replacement for Jesus Navas just after half-time in Stuttgart aged 17 years and 308 days, just a few days older than Angel Zubieta was when he faced Czechoslovakia for Spain in 1936.
Also Read – How Robert Lewandowski became one of the best player
Also Read – Robert Lewandowski is better than Ronaldo-Messi
- Advertisement -