Biography – Robert Lewandowski is one of the best players in the world who is robbed of 2020 Ballon d'Or due to its cancellation.
Childhood and Early Life
Robert Lewandowski was born on 21st August 1988 in Warsaw, Poland.
His father's name is Krzysztof Lewandowski who is a national judo champion and also a football player
His mother's name is Iwona Lewandowski who is the vice president of Partyzant Leszno.
He began his career at the club MKS Varsovia Warsaw. He later moved to Delta Warsaw, his first ever team.
Career
In June 2008, Robert Lewandowski was signed by Lech Poznan for 1.5 million zlotys. He made his debut for the team in the UEFA Cup. He performed quite well during the season.
In June 2010, he was signed by the German club Borussia Dortmund for four-year contract for a fee of around 4.5 million euros. He scored his first goal against Schalke 04.
Due to his amazing performance, he was named the Best Player of the Year in Poland in 2012.
In April 2013, he became the first player to score four goals in a Champions League semi-final.
He was signed by Bayern Munich, a rival club of the Dortmund's, for a five-year contract in 2013.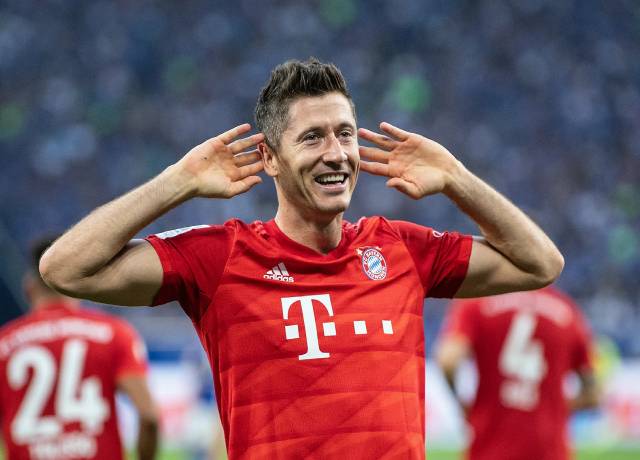 Awards and Achievements
He was named the Polish Revelation of the Year in 2008 and the Polish Footballer of the Year seven times in a row from 2011 to 2017.
He was given the Polish Sports Personality of the Year in 2015, and the same year, he also became the IFFHS World's Top Goal Scorer of the Year.
He was named the Bundesliga Player of the Year in recognition of his brilliant performance in the 2016-17 season.
He became the Top Goal scorer in the 2018 FIFA World Cup qualification with 16 goals.
Personal Life
Robert Lewandowski married to Anna Lewandowska in June 2013. She is a sportswoman. His wife gave birth to a daughter in 2017; the baby was named Klara.
He is a practicing Catholic.
Apart from his football career, he is a venture capitalist as well and has invested in numerous start-up enterprises.
Also Read – The El Capitano – Sergio Ramos
Also Read – Robert Lewandowski is better than Ronaldo-Messi
Also Read – Le Petit Prince – Antoine Griezmann
- Advertisement -