Cristiano Ronaldo has 35 titles to his name for club and country, trailing Lionel Messi and Dani Alves in the list of most awards won by a football player
Cristiano Ronaldo, sometimes known as Cr7, is widely regarded as one of the best football players of all time. He is a beast, and his incredible dedication to becoming the best distinguishes him from other players of his time.
The Portuguese international is capable of winning the game on his own and has done it on numerous occasions.
In his great career, the Ballon D'or winner has played in several different leagues around Europe, proving his mantle in each one. He is the player with the most international appearances and goals.
Also Read: 5 times Cristiano Ronaldo lost his temper
- Advertisement -
Ronaldo's brilliant career is littered with individual and team honors. In his career, he has won 34 senior trophies. He has also received 19 top scorers honors throughout his career.
Individual Awards
5 Ballon D'or – 2008,2013,2014,2016 and 2017
4 European Golden Boot Award – 2008,2011,2014 and 2015
2 FIFA Best Men's Player – 2016 and 2017
4 UEFA Best Player in Europe – 2008,2014,2016 and 2017
1 FIFA Puskas Award – 2009
10 Portuguese Footballer of the Year – 2008,2009,2011,2012,2013,2015,2016,2017 and 2018
EURO 2020 Golden Boot
Pichichi trophy – 2011, 2014 and 2015
Premier League Golden Boot – 2008
Capocannoniere (Serie A top scorer) – 2021
Premier League Player of the Season – 2007 and 2008
La Liga Best Player of the year award- 2014
Serie A Footballer of the Year – 2019 and 2020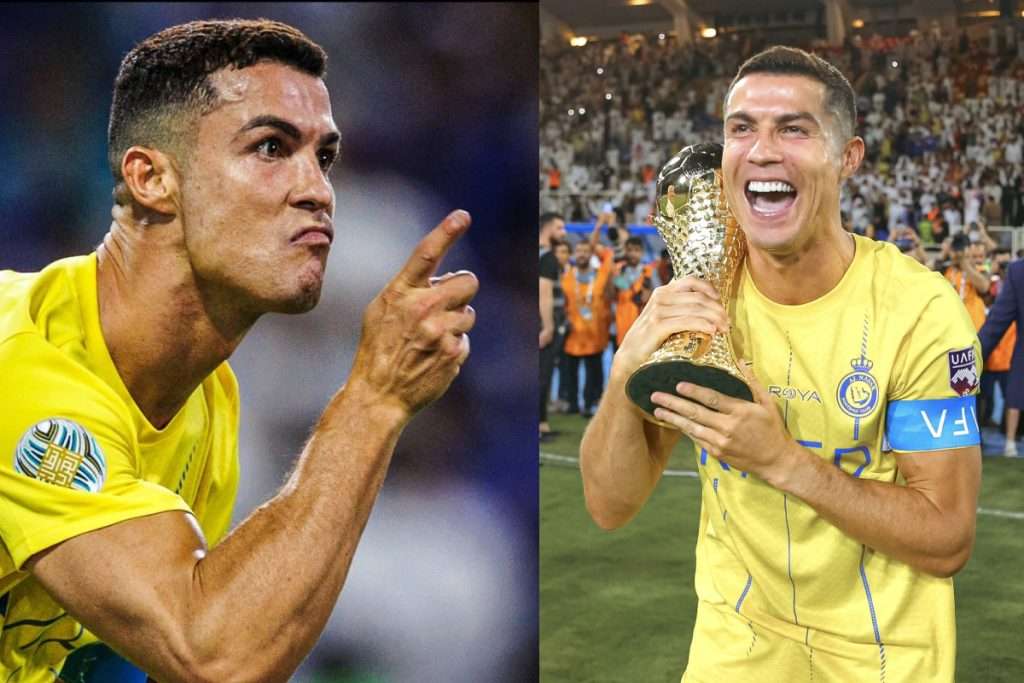 Team Trophies
1 European Championship (Euro) – 2016
1 UEFA Nations League – 2019
5 Champions Leagues – 2008, 2014, 2016,2017 and 2018
4 FIFA Club World Cup – 2008, 2014, 2016 and 2017
3 UEFA Super Cup – 2015, 2017 and 2018
1 Portuguese Super Cup – 2002
3 English Championship (Premier League) – 2007,2008 and 2009
1 Arab Cup Of Champions