Angel Di Maria has been living his dream since his football debut and here's why
Angel Di Maria is counted as one of the best midfielders/wingers of this generation and he has shown us his worth as an Argentine. Almost every football fan knows that he has played with both Lionel Messi and Cristiano Ronaldo.
This article will tell you about the playing XI including the players with whom Angel Di Maria has played in his career.
Angel Di Maria's Teammates XI
Kylian Mbappe
Cristiano Ronaldo
Neymar
Paulo Dybala
Lionel Messi
Casemiro
Marcelo
Sergio Ramos
Raphael Varane
Achraf Hakimi
David De Gea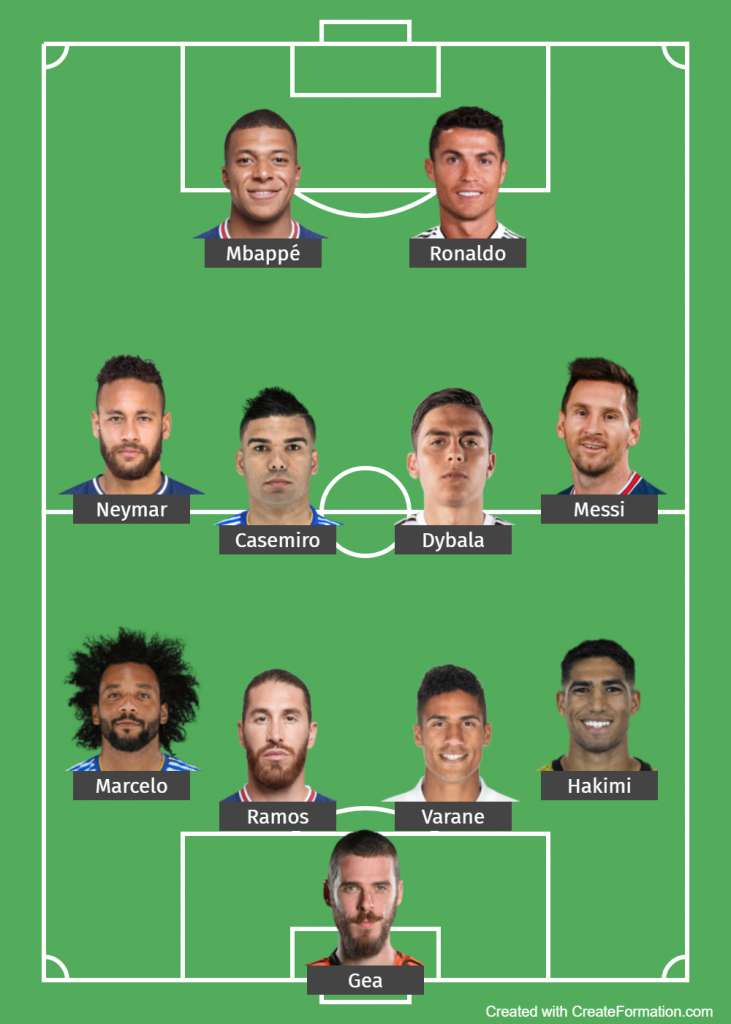 Di Maria has played with Lionel Messi not only because they both are national teammates but as club teammates too. To be specific, Messi left Barcelona unexpectedly and signed PSG in 2021 where he reunited with Angel.
- Advertisement -
The 34-year Old has also played with Cristiano Ronaldo since they both used to be great teammate at Real Madrid. Di Maria alongside Mesut Ozil made one of the best midfield duo of this generation.
Also Read: Kevin De Bruyne vs Angel Di Maria – All Stats You Need To Know
Did you know that Di Maria has played with David De Gea as well who is also regarded as one of the greatest goalkeepers of this generation. He used to serve Manchester United before signing Real Madrid.
Other than the two GOATs, he has also played with two of the greatest players of all time – Sergio Ramos and Neymar.
Also Read: Casemiro vs Angel Di Maria – All Stats You Need To Know
Imagine playing with Ronaldo, Messi and Neymar in just one life. Moreover, playing with all these great players means that you are indeed the most blessed player on the planet. What else could a person wish for?