Argentina is one of the top football teams in the world. Diego Maradona and Lionel Messi are one of the two greatest reasons behind the team's fame. The nation will start their Copa America campaign in Brazil from 15th June. But before that we are going to give the analysis of Brazil Team Analysis for Copa America 2021.
Argentina Copa America 2021 PROBABLE SQUAD
Attackers – Lionel Messi (c), Sergio Aguero, Lucas Ocampos, Nicolas Gonzalez, Joaquin Correa, Papu Gomez, Lautaro Martinez, Lucas Alario,
Mid-Fielders – Angel Di Maria, Leandro Peredes, Guido Rodriguez, Rodrigo de Paul, Giovani LoCelso, Nicolas Dominguez
Defenders – Germán Pezzella, Lucas Martinez Quarta, Facundo Mdina, Juan Foyth, Nicolas Otamendi, Walter Kannemann, Nicolas Tagliafico, Gonzalo Montie,
Goalkeepers – Franco Armani, Emiliano Martinez, Esteban Andrada
Argentina Copa America 2021 Lineup 4-3-1-2
Messi, Papu Gomez, Parades and Di Maria are one of the best mid-field pairs in the world.
Argentina Copa America 2021 Lineup 4-3-3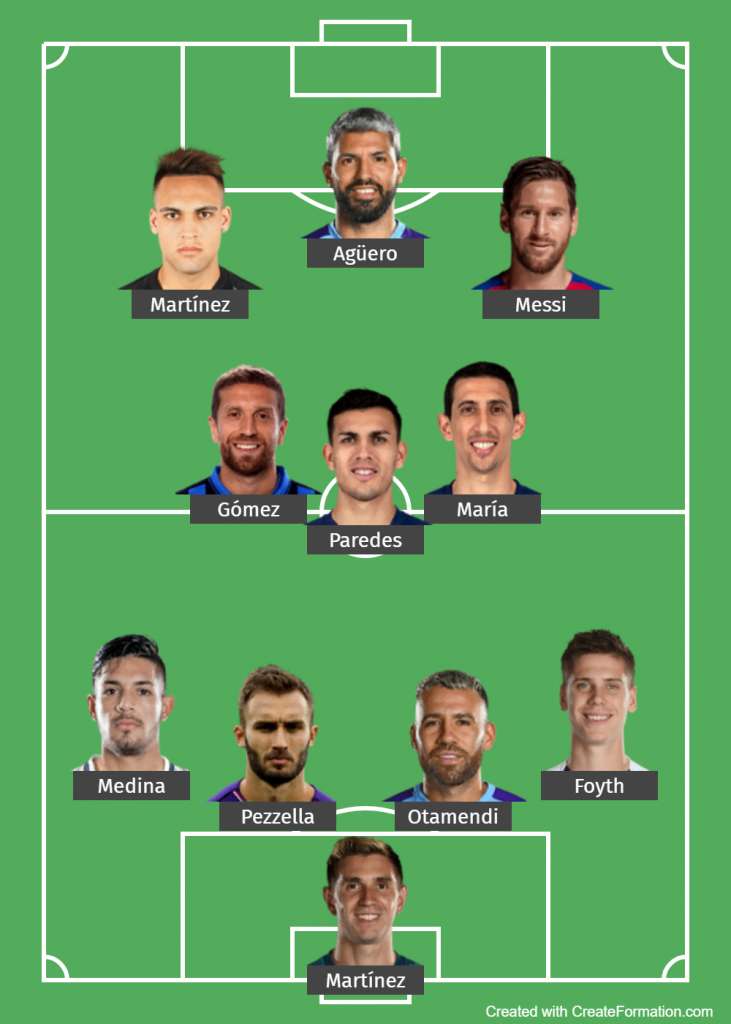 No Dybala, no problem, Messi as a right winger isn't a bad choice for the team. We know his curls are one of the best in the world, he just need teammates like Di Maria and Aguero.
Argentina Copa America 2021 lineup 4-3-2-1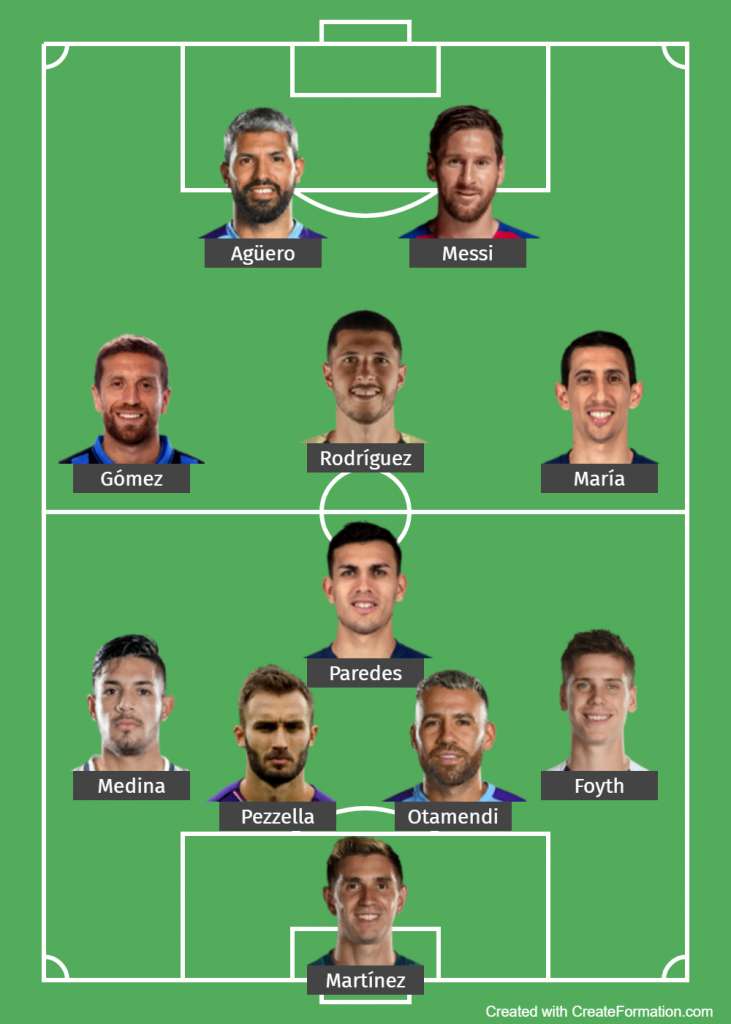 You know it's dangerous when Aguero and Messi are paired in the attack.
Argentina Copa America 2021 Fixtures & Time (IST)
14th, June Monday: AFA v/s Chile – 2:30 AM (IST)
18th, June Friday: AFA v/s Uruguay – 5:30 AM (IST)
21st, June Monday: AFA v/s Paraguay – 4:30 AM (IST)
28th, June Monday: AFA v/s Bolivia – 2:30 AM (IST)