The Copa America 2021 is going to start on June 13. All the teams are sweating on the field for the tournament. But before the tournament starts, we are going to tell you about the Peru team analysis and what will be the probable Peru Copa America 2021 squad and Peru Copa America 2021 lineup.
PERU's Copa America history
Peru, the runners up of the 2019 Copa America will travel to this year's tournament in the hopes of replicating a similar run. Peru has lifted the tournament twice, in 1939 and 1975.
In 1939, they became, only the fourth team to win the coveted title. However, the 1939 tournament did not feature Brazil and Argentina, and only five teams took part. In 1975, Peru once more lifted the crown, this time, with all the CONMEBOL teams participating.
PERU'S Copa America 2021 PROBABLE SQUAD
GOALKEEPERS: José Carvallo, Pedro Gallese, Renato Solís
- Advertisement -
DEFENDERS: Luis Abram, Luis Advíncula, Miguel Araujo, Alexander Callens, Aldo Corzo, Marcos Johan López, Christian Ramos, Jean-Pierre Rhyner, Miguel Trauco, Anderson Santamaría
MIDFIELDERS: Yoshimar Yotún, Pedro Aquino, Horacio Calcaterra, Wilder Cartagena, Christian Cueva, Edison Flores, Christofer Gonzáles, Renato Tapia, André Carrillo
ATTACKERS: Gianluca Lapadula, Andy Polo, Marco Rodríguez, Raúl Ruidíaz
Also Read: Copa America – All records you need to know
Peru Copa America 2021 Lineup (Probable)
Predicted Lineup – Carvallo; Araujo, Abram, Corzo, Lopez; Aquino, Yotun, Cartagena; Ruidiaz, Lapadula, Polo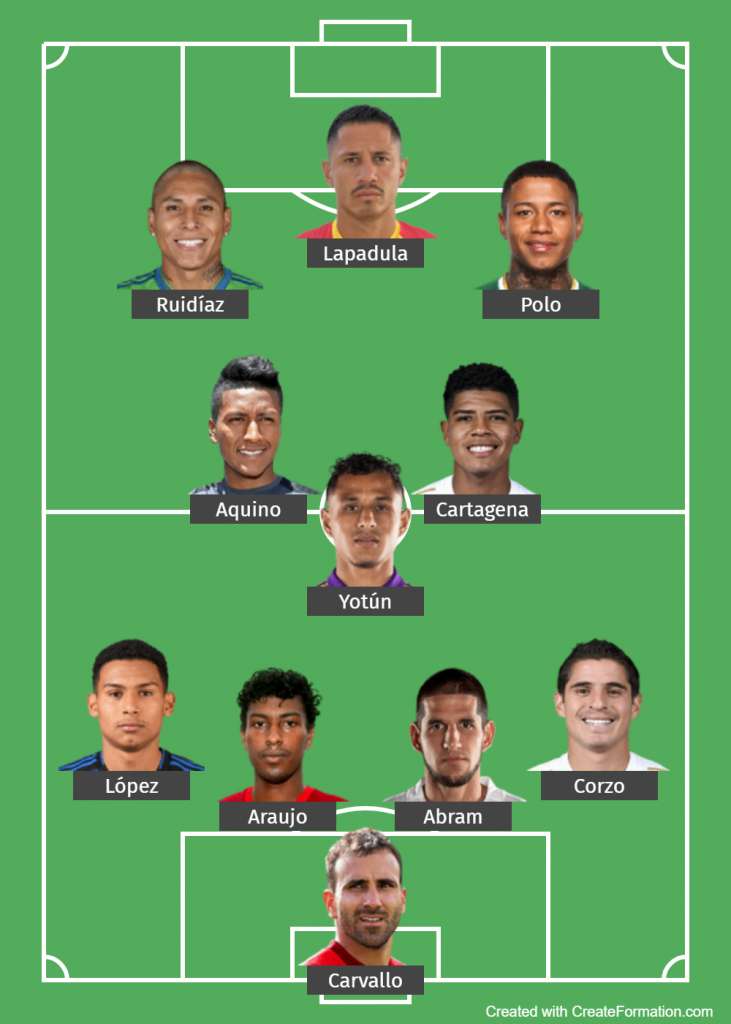 Also Read: How to watch COPA America 2021 live streaming free
Also Read: Copa America 2021: Full schedule, format, date and live stream