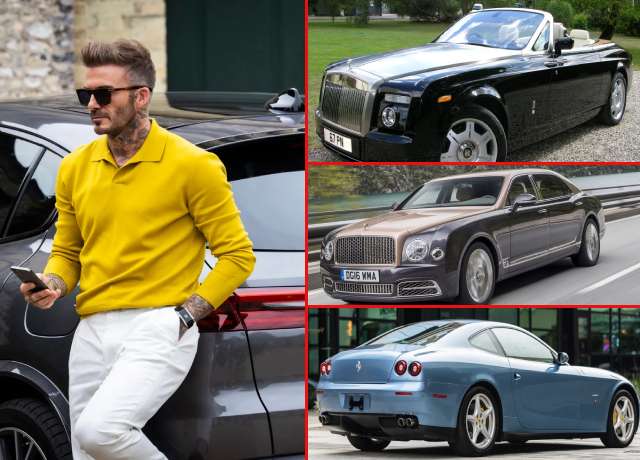 This article will tell you about David Beckham's incredible car collection
David Beckham is not only known for his immense talent on the field but also for his exquisite taste in cars. He has built up an impressive car collection over the years, showcasing his love for luxury, speed, and style.
From sleek sports cars to vintage classics, Beckham's collection is a reflection of his status as a global superstar. Let's delve into Beckham's car collection and explore some of the remarkable vehicles that grace his garage.
While these are just a few highlights from Beckham's car collection, it's evident that his taste spans a wide range of automotive marvels. From luxury sedans to vintage classics and high-performance sports cars, Beckham's collection is a testament to his passion for automobiles.
- Advertisement -
Let's know about his splendid car collection.
Rolls-Royce Phantom Drophead Coupe
One of the standout cars in Beckham's collection is the Rolls-Royce Phantom Drophead Coupe. This convertible luxury car embodies elegance and sophistication, with its handcrafted interior and iconic design.
The Phantom Drophead Coupe is a perfect companion for Beckham's stylish outings, offering a seamless blend of comfort and power.
Bentley Mulsanne
In addition to his Rolls-Royce, Beckham is also the proud owner of a Bentley Mulsanne. This opulent sedan exudes grandeur, with its exquisite craftsmanship and advanced technology. The Mulsanne's powerful engine and spacious interior make it a perfect choice for long drives or luxurious events.
Ferrari 612 Scaglietti
For the times when Beckham craves speed and adrenaline, he turns to his collection of high-performance sports cars. One notable addition is the sleek and powerful Ferrari 612 Scaglietti.
Also Read: Lionel Messi's Biography: Wife, Children And Family
With its V12 engine and striking design, the 612 Scaglietti delivers an exhilarating driving experience. It's a testament to Beckham's love for speed and his appreciation for the Italian marque's heritage.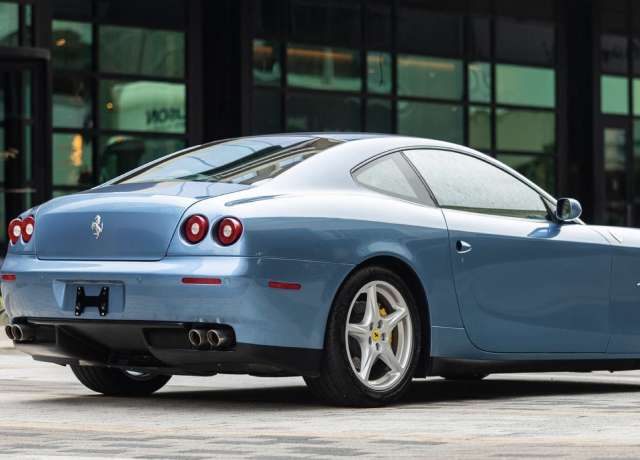 Aston Martin V8 Vantage
Another remarkable sports car in Beckham's collection is the Aston Martin V8 Vantage. This British beauty combines classic styling with modern performance, making it a true driver's car. With its muscular stance and roaring engine, the V8 Vantage captures the essence of pure automotive passion.
McLaren MP4-12C Spider
David car collection includes a remarkable McLaren MP4-12C Spider. This convertible supercar is a perfect blend of style and performance. With its sleek design and powerful V8 engine, the MP4-12C Spider delivers an exhilarating driving experience.
Also Read: Wayne Rooney's Luxury Car Collection
Beckham's choice of the McLaren demonstrates his affinity for cutting-edge technology and automotive excellence. It's a stunning addition to his collection, showcasing his passion for speed and luxury on the road.
Each vehicle in his garage tells a story, representing a unique chapter in his remarkable journey both on and off the field. As Beckham continues to expand his collection, we can only anticipate the addition of more extraordinary cars that reflect his impeccable taste and appreciation for automotive excellence.