Neymar Jr. became a father when he was 19 year old and this is amazing
Neymar Jr. is one of the best players around the globe. He is often considered to be the best skillful player in the world alongside Cristiano Ronaldo and Lionel Messi at their 20s.
On August 24, 2011, Neymar's girlfriend Carolina Nogueira Dantas gave birth to their son David Lucca da Silva Santos. It's so amazing to hear about the fact that Neymar had became a father at 19 only.
David is now 9 year old and have a great relationship with his father. In his free time, Neymar used to play with his son and spend a plenty of time together.
- Advertisement -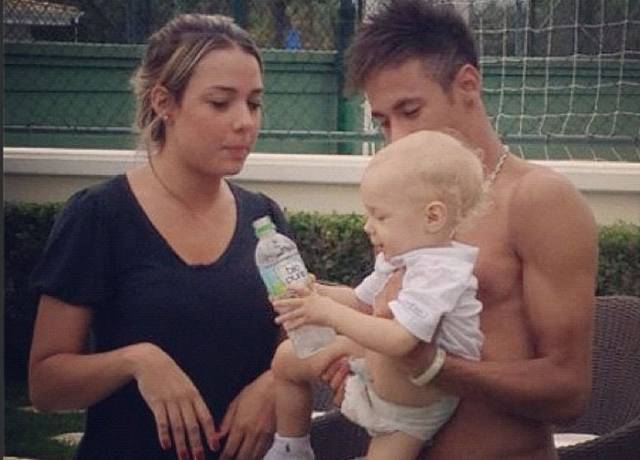 It's great to see that David is a year old older than Messi's son Thiago Messi. For sure, Neymar will be one of the greatest player in the world after Messi and Ronaldo's retirement.
David has taken his training at Barcelona football school FCB Escola in 2017, when Neymar was a player of Barcelona.
Neymar has been selected in FIFA World XI nominees with other 55 players, alongside Messi, Ronaldo and Robert Lewandowski for no doubt.
Also Read : This is the beautiful wives of five footballer's, see photos
Also Read : Why did Cristiano Ronaldo threw the chair on his teacher?