Former Italy and AC Milan veteran forward Daniele Massaro believes that no one thought that Cristiano Ronaldo would ever play in Italy's League Serie-A, but his club Juventus did so. Serie-A matches are airing on Sony Ten 2. Here are the questions asked to him.
AC Milan tops the Serie-A points table, while Juventus are at the bottom. How do you think AC Milan will win this title this season?
Well, nobody ever thought AC Milan would be at the top. Even today it can happen. In football, clubs work with players over the years for their strategies and try to put them on the field. AC Milan should continue its performance like this.
Zlatan Ibrahimovic is 39 years old, but his performance has no effect on his age. What would you say about him and how long should he keep playing?
We all hope that this year he will continue to perform at a high level and everyone expects a higher level of performance from him. Next season we will see how he performs.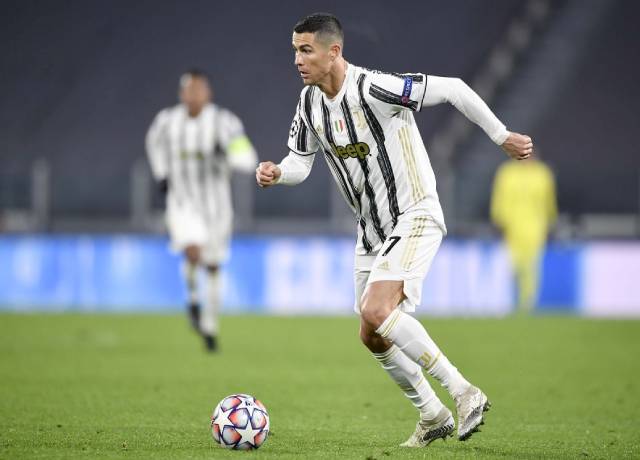 Messi is playing his last season with Barcelona. He can go to any club next season. Should AC Milan tie up with them?
This thing must have been revolving around Messi telling him what to do. I don't know whether he will remain with Barcelona or will be called next season. However, we must say that no one thought that a legendary player like Ronaldo would ever play in Italy. Thanks to Juventus, who, after seeing the right conditions and making his budget, signed Ronaldo and brought him to Italy.
That Barcelona which everyone misses today
Apparently the chairman of some clubs in Spanish or English League (clubs such as Paris Saint Germain) are crazy about making such big deals with strong economic resources. I didn't knew that AC Milan is also one of the clubs with big funds and they can think of investing. Messi is not a player who changes the team or its objectives. We need to recreate the team's plan and its objectives and include Messi in that part.
Robert Lewandowski performed brilliantly in the last season of the UEFA Champions League, but is still undermined ahead of Ronaldo and Messi. Who do you consider the best of these three?
Most valuable players at each age from 18 to 30
Last year I honored Lewandowski with the Ballon d'Or, because there are results that tell about the player. Performance, goals, wins and title wins cannot be compared to sponsors. He was entitled to this award. It is fantastic for me to admire a talented player who has done well in recent years and was at the top last year.
The rule of Video Assistant Referee (VAR) is not being used in the Nations League. What do you think it should include?
I would like to say that yes, it needs to be included. I don't know why it's not being included. This rule may prove you wrong many times, but it also prevents many mistakes.
The oldest players who scored 3+ goals in a single UCL match