Koeman criticized Barcelona's new president and said that only Lionel Messi has the right to decide his future
Spain's legendary football club Barcelona coach Ronald Koeman has criticized the club's interim president Carlos Tuscates. He said that Lionel Messi can decide for himself his future at the club. Club people should not make rhetoric on it. Tuscates had earlier said that Barcelona could have worked well with Messi's transfer.
Messi's right to decide to leave the club only
Koeman said, 'We all know what situation Messi is going through. Messi himself can think about his future. He only has this right. I don't mind what someone says outside the club. But if someone from the club says something about it, it disrupts the peace inside the club and makes it difficult for us to do our job.
Messi has contract till June next year
- Advertisement -
Before the match on Saturday from Cadiz CF, Koeman said, "We cannot control what happens outside, but there should be no such thing inside the club. The decision to sell Messi in the transfer window is his personal and I respect that. But Messi's contract is till June 2021, they still have some time and they can decide on their own".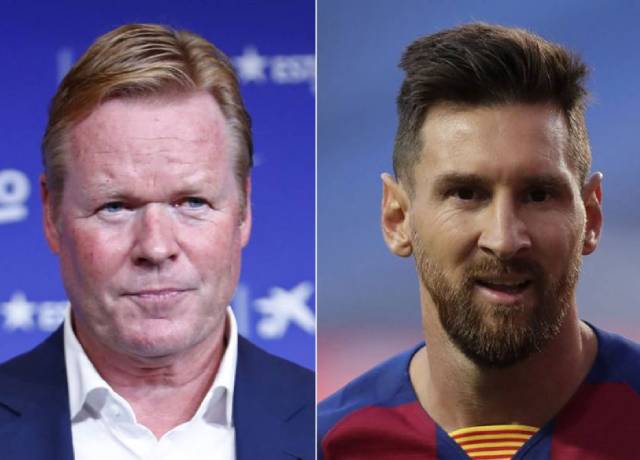 Tuscates had said to sell Messi in the transfer window
Tuscates had earlier said that the club's financial condition is not right. Selling Messi in a transfer window could prove beneficial for us. This could have reduced the club's wedge bill.
That Barcelona which everyone misses today
All is not well between Messi and Barcelona
Let you know that everything is not going well between Messi and Barcelona for some time. Messi also decided to leave Barcelona a few months ago. However, in September Messi put an end to speculation about leaving the club.
Messi said- I am not happy with the club
He had said, 'I am not happy, so wanted to leave the club, but I was not allowed to do so. I did not want to fight a legal battle. So I decided to stay a year. I can never go to court against Barcelona. I love this club. This club has given me everything. I made my life here".
Cristiano Ronaldo and Lionel Messi will clash again after two years