Robert Lewandowski scored his 250th goal recently to became the third played to score 250 goals in Bundesliga.
Bayern Munich beat Wolfsburg 2–1 thanks to 2 goals from star striker Robert Lewandowski. He became the third player in the German league Bundesliga to score 250 goals. Jared Müller and Clause Fisher achieved this position before Lewandowski. At the same time, in La Liga, Messi's team Barcelona defeated Real Sociedad 2–1.
Second fastest player to score 250 goals
Lewandowski has played 332 matches scoring 250 goals. At the same time, Fisher took 460 matches and Muller took 284 matches to score 250 goals. He joined Bayern Munich in 2014. Before that he used to play for the German club Borussia Dortmund. He has scored 177 goals in 201 matches for the Bayern in Bundesliga. At the same time, he has 74 goals in 131 matches playing from Dortmund. Lewandowski has scored 23 goals in 20 matches against Wolfsburg in Bundesliga so far.
- Advertisement -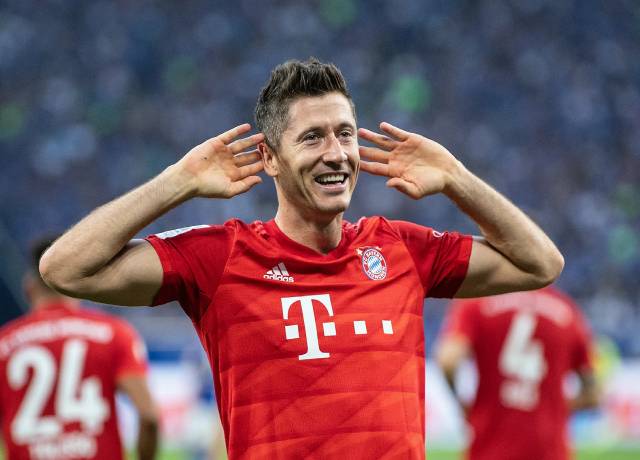 Lewandowski scored 55 goals last season
Lewandowski also won the UEFA Champions League with Bayern in the 2019-20 season. He scored 55 goals in all league and cup matches last season playing from Bayern Munich and was the top scorer. Bayern also won the Bundesliga and the German Cup in addition to the Champions League last season.
Read More : FIFA : Winners of the FIFA Awards announced
Read More : Forbes 2020: Ronaldo, Federer and Messi join the list of highest grossing syllabus