Here is the most valuable XI of the Premier League
We gathered some information from Transfermarkt for the most valuable players, that is, their current market value. As of the title, the midfielder you are thinking about is not in the lineup.
This article will tell you about the most valuable lineup of the Premier League this season. Can you guess who won the 1994 Ballon d'Or? (Hint – He is a Bulgarian legend)
Most Valuable XI – Premier League
Harry Kane – €100m
Romelu Lukaku – €100m
Marcus Rashford – €85m
Bruno Fernandes – €90m
Mohamed Salah – €100m
Declan Rice – €75m
Andrew Robertson – €65m
Raphael Varane – €65m
Ruben Dias – €75m
Trent-Alexander-Arnold – €80m
Alisson – €60m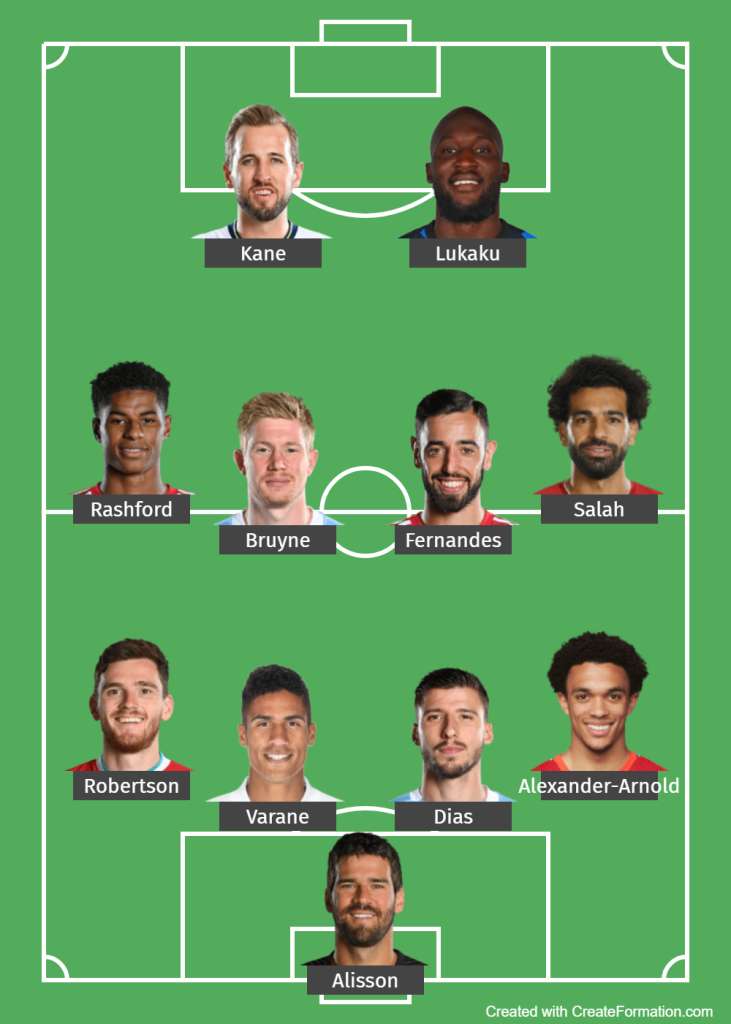 Both Burno Fernandes and Kevin De Bruyne have a market value of €90 million. Fans have started a new midfield rivalry between arguably the best midfielders in the world at present.
Harry Kane had a market value of €120 million but his poor performance in past few games made him a bit less valuable. That said, Romelu Lukaku is the winner of the most valuable player in this lineup.
Answer to the question above – Hristo Stoichkov