The world is in shock as one of the football's all time greatest Diego Maradona passed away at 60. He gave football a modern face that no one will never forget.
Maradona was called the God of football around the world, but he disagreed. Maradona used to say that he is a human being. A man who also takes drugs is also a communist, but he had a misery. Which he said during the 2008-09 tour of India.
He was sad that whenever he played in a match, everyone was trying to make him fall. During that time there was a rule of backtracking which was later abolished. During his visit to India, Maradona had said that if there was no rule of tackling in his time, he would have had double the number of goals in his account today. Maradona used to pounce on a lightning-fast ball. Everyone was aware of his art.
See Maradona's 'Goal of the Century', when a charismatic goal was fired while running for 60 yards
Since 1982, he played in the 1994 World Cup. During this time, every guard on Maradona tried to make him fall so that he would not be able to move with the ball. Maradona suffered so many injuries in his career. FIFA abolished this rule after his retirement.
- Advertisement -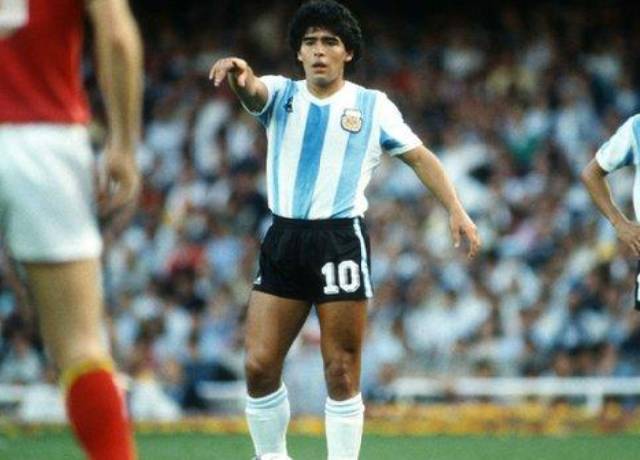 When he threw the orange back to the audience
Maradona is seen as a rival in Argentina's neighboring Latin American countries. This is before the 1982 World Cup. Maradona was climbing at that time. He went to play in Argentina's fiercely contested country Venezuela. He was in a practice session at the stadium before the match. The audience started gathering in the stadium. Then a spectator struck Maradona by throwing an orange from a height.
Diego Maradona used to wear this brand of shoes, the company was also sad on his death!
Maradona looked at it diagonally. He left the football and took the orange on the left leg. The way Maradona worked with football in the air. Similarly, in an action he started playing oranges like football. He grabbed the orange in one stroke and kicked it back in the air vigorously back into the spectator gallery. Surprisingly, the orange went to the same audience who threw it. Then the audience who gathered at the stadium stopped hooting Maradona and started applauding him.