Here are the players with most games played with Steven Gerrard
Steven Gerrard has returned to the Premier League as the new manager of Aston Villa. He managed Rangers for four seasons and won the Scottish League one time.
This article will tell you about the players who have played most games with Steven Gerrard. Can you guess how many titles did Gerrard win with Liverpool in his career?
Most Games With Steven Gerrard
Emile Heskey – 218 games
Michael Owen – 226 games
Harry Kewell – 116 games
Dirk Kuyt – 218 games
Dietmar Hamann – 219 games
Steven Gerrard
John Arne Riise – 289 games
Sami Hyypiä – 378 games
Glen Johnson – 187 games
Jamie Carragher – 570 games
Pepe Reina – 314 games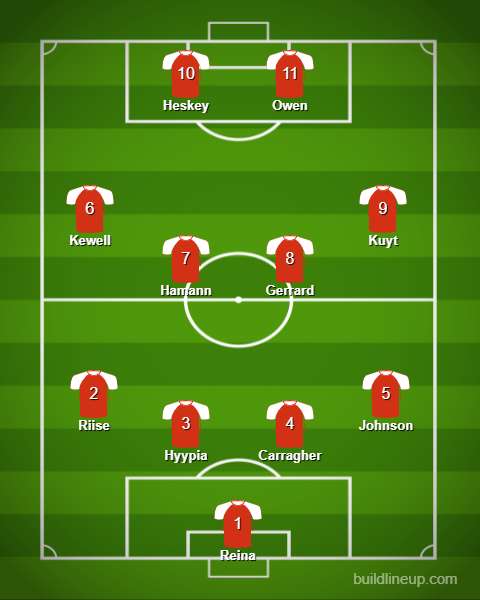 Jamie Carragher has played most games with Gerrard, appearing for record 570 times with his one of the best ever teammate. He is one of the greatest Liverpool defenders.
Also Read: Playing XI – Most Games Played With Frank Lampard
Frank Lampard may also return to the same as he is in talks with Norwich. Lampard managed Chelsea in 2019/20 season but was sacked after having a bad season.
Answer to the question above – 11 titles