Here are those superstar players who will be a free agent by 2022
The contract of some superstar players will get expire in 2022 and they will become a free agent. This means that the clubs can sign these players for free.
Football Transfers runs through the best free agents available in 2022, with clubs able to negotiate directly with these players from January 2022.
- Advertisement -
This article will tell you about those superstar players who will become a free agent by 2022. Can you guess what is the market value of Paulo Dybala at present?
Free Agents By 2022
Paulo Dybala – Juventus
Kylian Mbappe – PSG
Ansu Fati – Barcelona
Jesse Lingard – Manchester United
Ousmane Dembele – Barcelona
Kessie – AC Milan
Paul Pogba – Manchester United
Antonio Rudiger – Chelsea
Christensen – Chelsea
Niklas Sule – Bayern Munich
Hugo Lloris – Tottenham Hotspur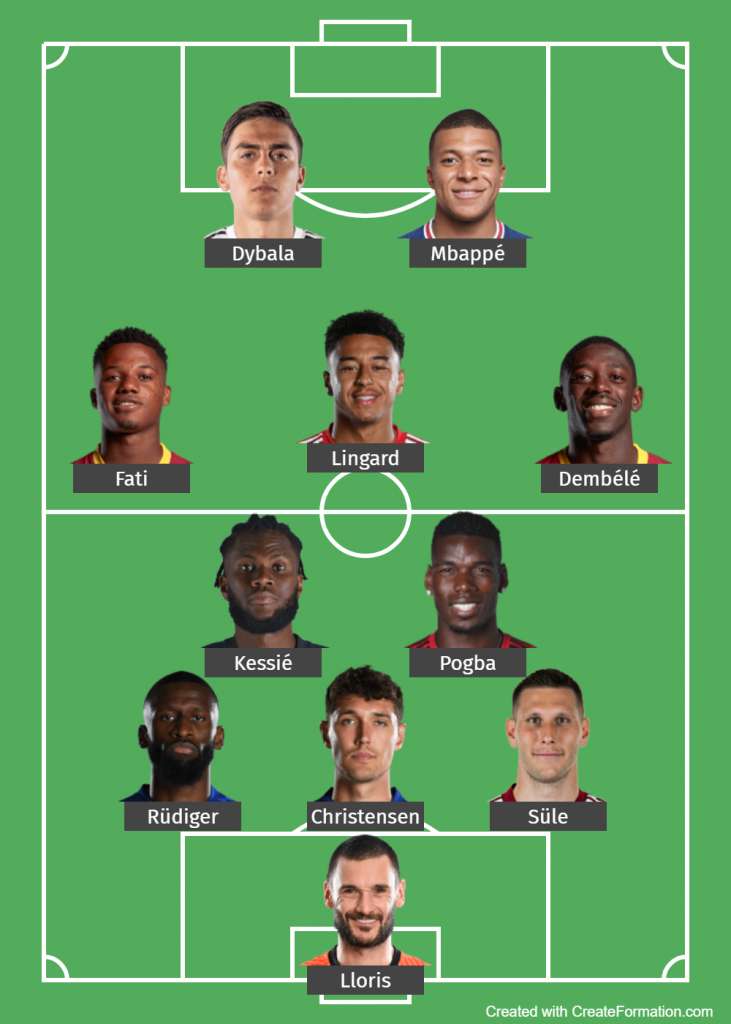 Can you imagine the duo of Paulo Dybala and Kylian Mbappe in front? The Argentinian is one of the best dribblers in the world while the Frenchman is the fastest football player on this planet.
Pogba and Lingard are the most experienced players in the middle. Moreover, Hugo Lloris would be a great help for this dream team with Rudiger, Christensen and Sule at the back.
Answer to the question above – €50 Million