What if Bayer 04 Leverkusen hadn't sold these players?
There are some world-class players Leverkusen sold at the time when they were in their prime or were building their careers.
Strikers like Heung Min Son and Leory Sane were creating their future at that time. Some players lost their form after their departure from the club while some gained that professionalism to be world-class.
This article will tell you about the players sold by Bayer 04 Leverkusen. Can you guess for which club is Emre Can currently playing for?
How Leverkusen Could Line Up
Son
Moussa Diaby
Leory Sane
Kai Havertz
Florian Wirtz
Emre Can
Mitchel Bakker
Jonathan Tah
Edmond Tapsoba
Dani Carvajal
Bernd Leno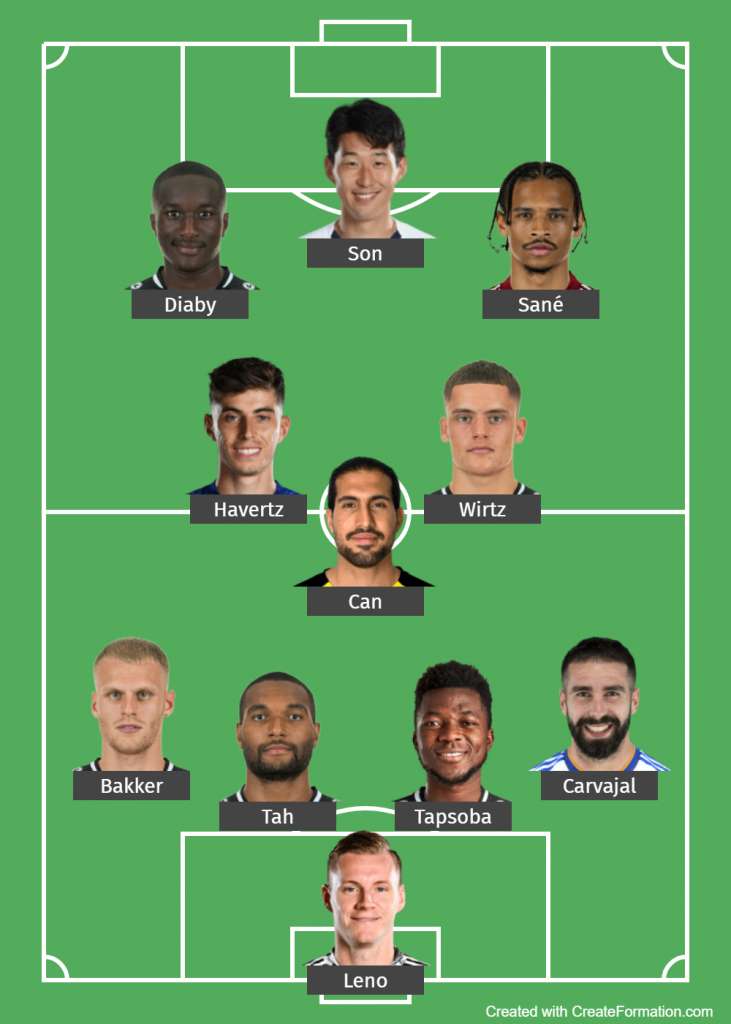 The trio of Son, Sane and Havertz would had gave a great help to Leverkusen? Look at the back of the lineup, it would be a great help for them with Dani Carvajal and Jonathan Tah defending the goal.
Moreover, Leno's goalkeeping talent would have given an exceptional support. He may not be the same as Gianluigi Donnarumma or Jan Oblak, but he has got some talent that he can convert into a habit.
Answer to the question above – Dortmund