What if these players would not had left Chelsea?
There are some world-class players who left Chelsea at the time when they were in their prime or were building their careers.
Strikers like Tammy Abraham and Alvaro Morata were in their prime at that time. Some players lost their form after their departure from the club while some gained that professionalism to be world-class.
This article will tell you about the players who left Chelsea to join the other club. Can you guess for which club is Kurt Zouma currently playing for?
Player Who Left Chelsea
Tammy Abraham
Alvaro Morata
Eden Hazard
Kevin De Bruyne
Declan Rice
Mohamed Salah
Ake
Tomori
Kurt Zouma
Juan Cuadrado
Thibaut Courtois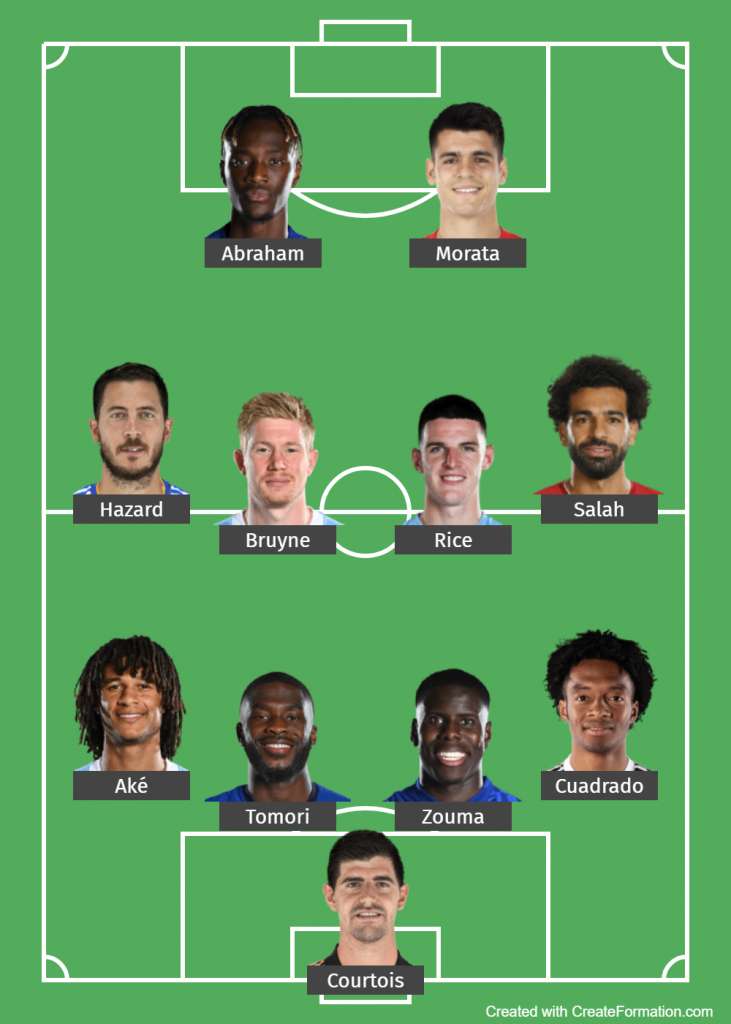 Can you imagine the trio of Kevin De Bruyne, Eden Hazard, and Mohamed Salah in one team? It would had been a destructible and one of the best lineups in the world.
- Advertisement -

Look at the back of the lineup, it would be a great help for the blues with Juan Cuadrado and Kurt Zouma defending the goal.
Answer to the question above – West Ham United
Also Read: Chelsea potential XI for 2021/22 season