This article will tell you about the relationship between Mauricio Pichettino and his wife Karina.
With his wife Karina on the sidelines, the Argentine aspires to help Chelsea win the UEFA Super Cup and FIFA World Cup.
Mauricio Pochettino is the husband of Karina Pochettino, a former Tottenham Hotspur and Paris Saint-Germain (PSG) manager.
Karina was born in Argentina in 1973 and studied pharmacy at the National University of the City. The couple first met in a nightclub in 1991, when Mauricio was out celebrating his victory for Newell's Old Boys, an Argentine sporting team.
Why Did Pochettino ban his wife from attending matches?
Mauricio and Karina married three years after they first met in 1994. They've been married for 29 years, and Karina is frequently spotted cheering on her husband.
Mauricio notably barred his wife from attending White Heart Lane matches in 2017 owing to his superstitions that she would jinx their winning streak.
Karina stayed at home to watch the games, but that didn't stop her from complaining about the games.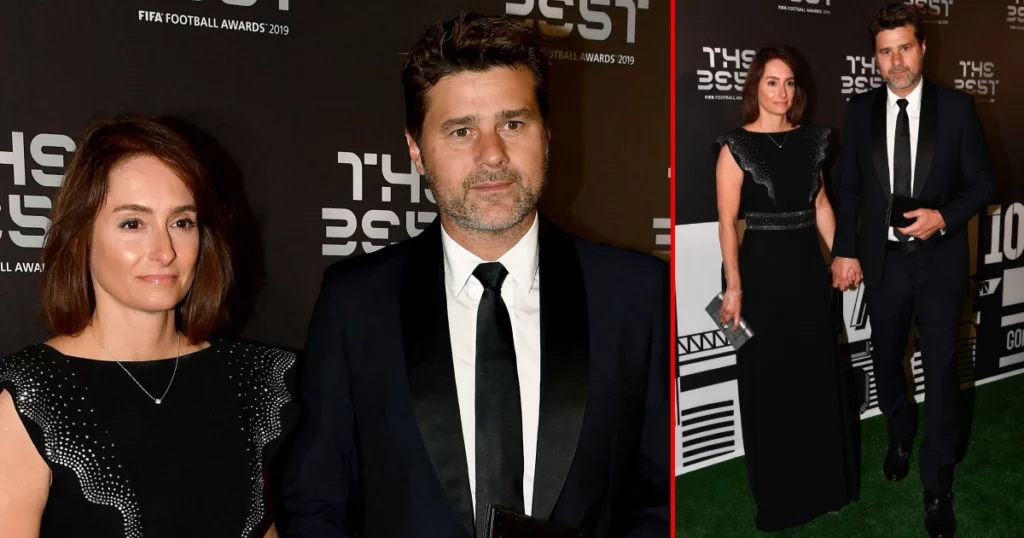 Mauricio said in an interview: "When I arrive home she has been watching on TV and says why this or why that? She always gives an opinion — but always after, never before!"
How many children does the couple have?
Maurizio and Sebastiano Pochettino are the couple's two sons. On March 30, 2001, Maurizio was born in Barcelona. He chose to follow in his father's footsteps by becoming a professional football player.
During his father's coaching tenure at Southampton, the young star joined the club's academy before moving to Tottenham Hotspur in 2015.
In 2019, he signed a professional deal with the club and joined their under-23 team. He has also played for Watford and now plays for Gimnàstic de Tarragona in the Primera Federación.
Sebastiano was born on the 24th of January, 1995. He chose to study European Baccalaureate of Sciences at St Paul's School in Barcelona instead of competing in football.
Sebastiano joined Paris Saint-Germain as a first team fitness coach after getting a bachelor's degree in sports and exercise science from Solent University and a master's degree in science from Université Paris-Saclay.