Zlatan Ibrahimovic is probably the most savage guy of this game. He was so funny to BBC's interview recently
Zlatan is ruling Serie A and is the top scorer of the league currently. He has bought the glory days back to AC Milan. And for sure, he is one of the greatest players on this planet.
BBC took an interview of him on 11 December and he was so savage to them.
"I'll keep going until I can't do these things I'm doing," he told BBC Sport.
- Advertisement -
"I just have to keep physically good and the rest will be solved by itself."
The 39 year old is the top scorer of Serie A with 10 goals making him ahead of Cristiano Ronaldo with 7 goals.
"We are in unbelievable form – we are doing great, we're doing good," the Swede, who missed two games after testing positive for Covid-19, said.
"But still we haven't won anything, we have to keep that in mind."
You won't believe but he tested negative for his previous COVID-19 report in just a day.
"The first time I came to Milan I came to a club fighting for the title, the second time I came it was in a situation to bring the club and the team back to the top where it belongs," he said.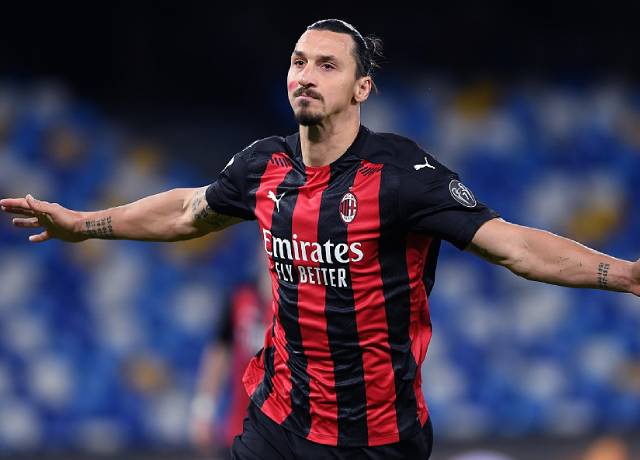 "It's a different challenge, it's a challenge I like, because when they say it's too difficult, it's almost impossible, that's where I come in the picture and that's where I feel alive.
"If I can succeed and if I'm able to do what I think I can do, the feedback is amazing, the feeling is amazing because it's a bigger achievement than coming to a top team that is already top. I'm very motivated."
He scored so many goals for American club LA Galaxy and became a club legend so quickly.
"After my injury I said to myself that as long as I can play football I want to play," he explained. "But when you play on this level it's all about performance. If you perform, if you bring results, then you are still on the top level.
"As soon as you don't do that someone else will come and they will perform. I like that pressure because I don't want to be here because of what I've done before. I'm here because of what I do at the present time and that is the pressure I put on myself.
"Whatever I did before I don't bring it on the table now because it's like I have to demonstrate every day who I am. That's why I bring out the best of me every day. I'll keep going until I can't do these things I'm doing."
He has played for 7 different European clubs and is the first to do that. AC Milan bought him back in 2019. Since then, he made Milan a great team again. Milan is the league leader currently and Juventus is on 4th position.
"I have a lot of experience, goals have never been an issue, I just keep going. I'm not the same player I was five years ago, I'm not the same player I was 10 years ago, we all change because of the development in your physical point of view," he said.
"I'm honest in saying that I'm not running like I ran before; I'm running more intelligent now. The Italian league, the reason I say that it's the most difficult to play in for a striker is because it's very technical and the philosophy of Italy is to not to concede a goal rather than score a goal.
"I feel like I've been here different generations. I played against (former Milan defender) Paolo Maldini and now I'm playing with his son, Daniel. Hopefully I can play with Daniel's son also, that would be a miracle."
We watched Zlatan at his 20s, we watched him at 30's and now he is working to get ready to play in his 40s. What a player!