This article will tell you about the career highlights of basketball player Giannis Antetokounmpo
Giannis Antetokounmpo, also known as the "Greek Freak," is a professional basketball player from Greece who has taken the NBA by storm. Born on December 6, 1994, in Athens, Greece, Giannis faced immense challenges early in life.
His parents, Nigerian immigrants, struggled to make ends meet, and the family faced the risk of deportation. Despite these difficulties, Giannis and his brothers had a passion for basketball, and they played in the streets to escape their hardships.
Net Worth
According to Celebrity Net Worth in September 2021, Giannis had a net worth of 70 million dollars, which includes his salary from the Bucks as well as endorsement deals with brands like Nike and WhatsApp.
The most well-known Greek-Nigerian professional basketball player has an estimated net worth of over $110 million, according to a number of internet sites (Wikipedia, Forbes, IMDB).
Career Overview
In 2011, Giannis joined the Greek second-division basketball team, Filathlitikos, where he quickly impressed scouts with his unique combination of size, speed, and skill.
His performances caught the attention of NBA scouts, and in the 2013 NBA Draft, the Milwaukee Bucks selected him as the 15th overall pick.
At the start of his NBA career, Giannis showcased glimpses of his potential, but it was during the 2016-2017 season that he truly blossomed.
He became the Bucks' primary playmaker and led the team in points, rebounds, assists, steals, and blocks, earning the NBA's Most Improved Player Award.
Over the next few seasons, Giannis continued to refine his skills and became a dominant force on the court. Standing at an incredible 6 feet 11 inches with a 7-foot-3 wingspan, he possessed the ability to handle the ball like a guard, drive to the rim with unmatched athleticism, and defend multiple positions.
Recent Performances
During the 2018-2019 season, Giannis reached new heights and was named the NBA's Most Valuable Player (MVP). He averaged 27.7 points, 12.5 rebounds, and 5.9 assists per game while leading the Bucks to the best record in the league. His performances earned him the nickname "The Greek Freak," a testament to his extraordinary skills and athleticism.
In the 2019-2020 season, Giannis continued to dominate, capturing his second consecutive MVP award. He consistently showcased his versatility and leadership, propelling the Bucks to the playoffs year after year. However, postseason success proved elusive, leading to criticisms about his ability to deliver on the biggest stage.
Also Read: Who is Giannis Antetokounmpo's Girlfriend? See Pictures
Despite the challenges, Giannis remained dedicated to his craft. He worked on his weaknesses, particularly his shooting, to become an even more potent offensive threat.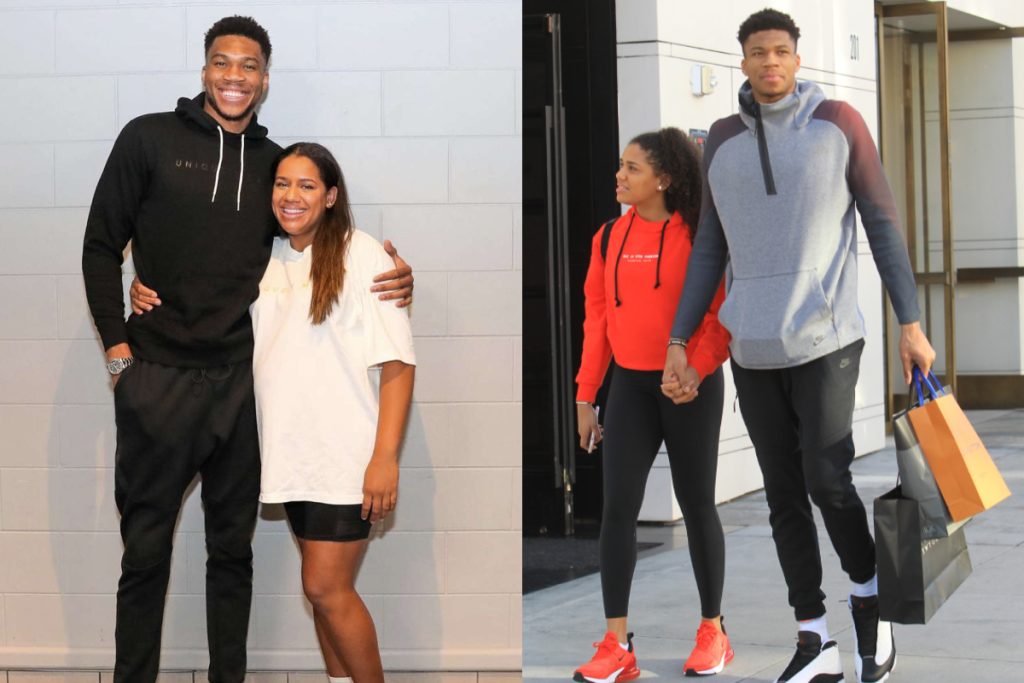 In the 2020-2021 season, his hard work paid off. Giannis led the Bucks to the NBA Finals, facing the Phoenix Suns. In a memorable series, Giannis displayed his greatness, putting up historic numbers, including a 50-point performance in the title-clinching Game 6, earning him NBA Finals MVP honors and leading the Bucks to their first championship in 50 years.
Legacy & Social Works
The triumph solidified Giannis Antetokounmpo's status as one of the league's elite players. His journey from a struggling immigrant in Greece to a global basketball icon inspired millions around the world. Beyond his on-court achievements, Giannis is known for his humility, work ethic, and dedication to his family and community.
Giannis's impact goes beyond basketball. He has been involved in numerous charitable endeavors, supporting causes related to education, poverty alleviation, and children's welfare.
He embodies the values of perseverance and determination, serving as a role model for aspiring athletes and anyone striving to overcome adversity.