Sports Desk – Nothing is impossible in the world of cricket. But some records are so unusual that it is difficult to believe them. One such record is also recorded in the name of Sachin Tendulkar, the master master blaster of cricket. When Sachin 24 runs off 3 balls.
This is not an unbelievable record, because we only know that a maximum of 6 runs can be scored on a valid ball, then a maximum of 18 runs should be scored in 3 balls, but Sachin's unique record of making 24 runs.
This record was made on the tour of New Zealand in 2002
Actually, Sachin did this feat during the Indian cricket team's tour of New Zealand in 2002/03. Very few people know about this match. Sachin's innings of this match is counted among the most dangerous innings of his career. Sachin himself also believes that this was one of the best innings of his career. The match was played at Christchurch ground on 4 December 2002 and he played a blistering 72 off 27 balls.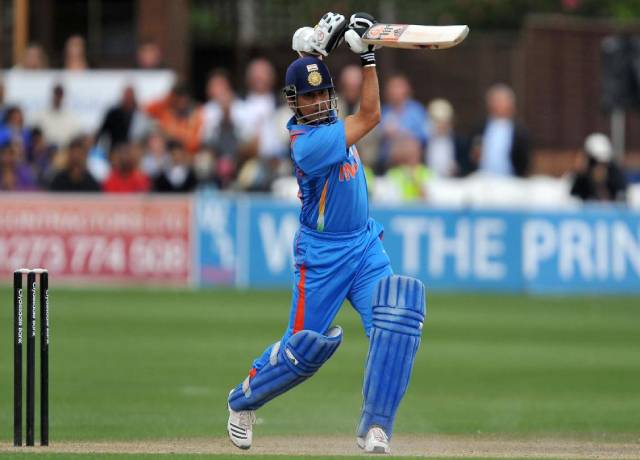 Max zone rule was applied in the match
In fact, on this tour, the ICC saw it as an experiment by dividing the ODI match into 2–2 innings of 10–10 overs. The number of players in each team was also kept 12 instead of 11, This match was part of this experiment. The match was named "Cricket Max International". In this match, a portion of the area in front of the site screen behind the bowler was declared "Max Zone". Those who shot in this zone used to get double runs, that is, if someone hit a four, then 8 runs instead of 4 and six runs, then 12 runs instead of 6.
- Advertisement -
24 runs like this
New Zealand won the toss and decided to bat first. New Zealand scored 123 for 5 in 10 overs. Now came the turn of India, the master blaster who landed at the opening created a similar storm in Christchurch, which he scored for the first time in 1994 at the same ground in the role of opener for Team India by hitting 82 runs in just 49 balls.
Top 5 Lowest Team Score in IPL History
Sachin played a stormy innings of 72 off just 27 balls and during this time he showed a great view of control of the shots, when he surprised everyone by hitting three consecutive balls in the max zone. On these 3 balls, Sachin scored a four, a six and 2 runs, but due to the max zone rule, 8, 12 and 4 runs were added to his account. In this way, he became the first cricketer in the world to score 24 runs on 3 consecutive legal deliveries.
Hardik Pandya's six-pack abs will blow you away, see them
Despite Sachin's stormy innings, Team India lost the match by 21 runs. In response to Kiwi team's 123 for 5, Team India scored 133 for 5 from Sachin's innings. In the second innings, New Zealand hit 118 runs for 7 wickets, but Team India lost the match by scoring 87 runs for 6 wickets in front of the target of 109 runs to win.