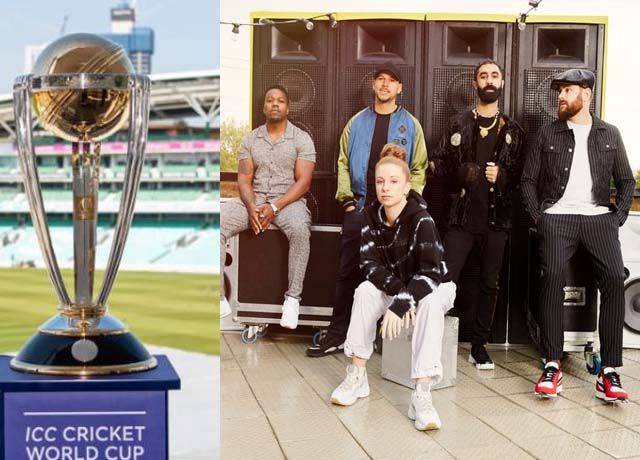 Sports Desk- ICC 'Stand By' Song has been released for the Cricket World Cup 2019, starting in England from May 30. 'Standby' has been created by the new artist LORYN and Britain's most successful and effective band 'Rudimental'. The ICC posted this song on its official YouTube.
The exciting partnership celebrates the cultural diversity of The United Kingdom and was announced earlier in May at an exclusive event hosted by Radio 1 Breakfast DJ, Greg James in discussion with Cricket World Cup Ambassador Freddie Flintoff and LORYN.
The ICC Men's Cricket World Cup 2019 is one of the world's biggest global sporting events, starting on May 30. The first match of this tournament will be Played between England and South Africa at the Kennington Oval in London. This time biggest 10 teams are playing in the World Cup, in addition to hosts England, India, Pakistan, Sri Lanka, Bangladesh, Australia, New Zealand, Afghanistan and West Indies. Team India will face its first match from South Africa on June 5 at South Hampton.
? The Official #CWC19 Song is here! ?

'Stand By' from @thisisloryn & @Rudimental is out now!https://t.co/6cgKKOOpBY

— Cricket World Cup (@cricketworldcup) May 17, 2019
world cup winning teams-
Australia – 1987, 1999, 2003, 2007 and 2015.
West Indies- 1975 and 1979.
Team India- 1983 and 2011.
Pakistan – 1992
Sri Lanka – 1996.