Cricket is the most popular sport in India. In the last decade, the cricketer who has received the most love from all over the world including India is Mahendra Singh Dhoni. Mahendra Singh Dhoni has the highest fan following worldwide. He is known as a Cool player in the cricket world. Today we are going to tell Dhoni's biography.
Mahendra Singh Dhoni was born on 7 July 1981 in Ranchi, Bihar (which now joins Jharkhand). His father, Pan Singh, is a retired employee of MECON (a public sector undertaking under the Ministry of Steel), he has also served in junior management positions. His mother Devaki Devi is a housewife.
Dhoni has an elder brother Narendra Singh and an elder sister Jayanthi Gupta. His brother is a politician, while his sister is an English teacher.
He did his studies from DAV Jawahar Vidya Mandir School located at Shyamali in Ranchi, Jharkhand. He was very fond of playing since childhood. He was initially more interested in badminton and football. He was also a good goalkeeper of his school football team.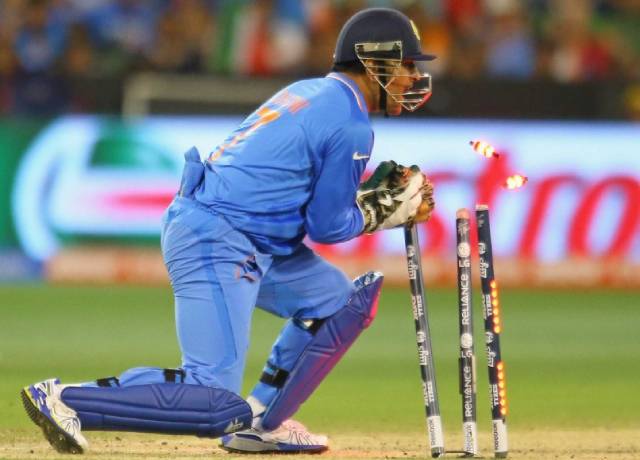 On the advice of his coach, he entered cricket. Through his excellent wicketkeeping, he got a chance to play in a local cricket club (Commando Cricket Club) where he played from 1995 to 1998. He played brilliantly in the Veenu Mankad Under 16 Championship. His batting and wicket-keeping were getting better day by day. Soon he became a part of the Bihar Ranji team. At the age of 20, he got a job as a Traveling Ticket Examiner (TTE) at Kharagpur railway station through sports quota and moved to Midnapore in West Bengal. However, his real dream was to become a big cricketer.
In 2001, Dhoni was selected to play the Duleep Trophy for the Eastern Region. But the Bihar Cricket Association could not give this information to Dhoni on time as he was in Midnapore, West Bengal at that time.
During the 2002–03 season, Mahendra Singh Dhoni continued to perform well in the Ranji Trophy and Deodhar Trophy, which earned him recognition in the field of cricket. During the 2003–04 season, he was selected for the 'India A-Team' touring Zimbabwe and Kenya. For India A-Team, Dhoni played the first match against Zimbabwe XI as a wicket-keeper and made 7 catches and stumping during the match.
Dhoni also helped his team's Pakistan A-team to beat back to back. In which Dhoni scored a half-century. In this way, Mahendra Singh Dhoni did his best in the match played with three countries whose talent was also noticed by the captain of the Indian national team, Sourav Ganguly.
In the year 2004-2005, Dhoni was selected in the national one day team. Dhoni played his first ODI against Bangladesh team. But in this match, he was out on zero. Despite Dhoni's poor performance against Bangladesh, the stars of MS Dhoni's luck also supported him. The selectors expressed confidence in him by selecting him for the next ODI series to be played with Pakistan. This time Dhoni did not let his bat down. In this match, he played a brilliant inning of 148 runs. Now Dhoni i.e. Mahi's name spread among cricket lovers.
Dhoni did not get enough chances to bat in the first two matches of the India-Sri Lanka bilateral series (bilateral). He got a chance to bat in the third match of this series. Dhoni scored an unbeaten 183 from 145 balls keeping 299 goals in this match. With this, he broke all the records of this series and was also named Man of the Series for his vigorous performance.
In the India-Pakistan ODI series in 2005-06, MS Dhoni scored 68 runs in 5 matches of the series, not out (not out), 2 runs (not out), 77 (not out) for 72 and his team. Helped to win 4–1 series.
In 2007, for two series against South Africa and England, Dhoni was made the Vice-Captain of the One Day matches. He also led the Indian team to the ICC World Twenty20 Trophy in South Africa and won the trophy by defeating the Pakistani team.
In 2013, Dhoni made it to the ICC Champions Trophy. He also became the only captain to win the ICC Trophy, ODI World Cup and Champions Trophy. He also named his team Chennai Super Kings three times in IPL.
Dhoni captained the Indian ODI cricket team from 11 September 2007 to 4 January 2017 and captained the Test cricket team from 2008 to 28 December 2014.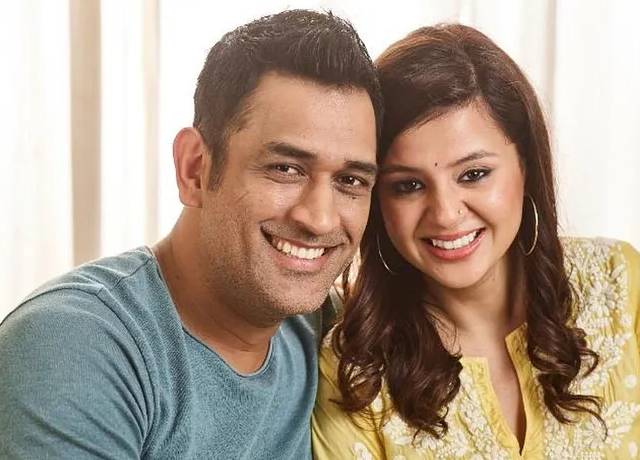 Ms dhoni wife
Dhoni married Sakshi Rawat after dating for about 2 years. After this, on July 4, 2010, both Dhoni and Sakshi got married. On 6 February 2015, Sakshi gave birth to a baby girl named Ziva Dhoni.
MS Dhoni Awards List
MS Dhoni has received 6 Man of the Series awards and 20 Man of the Match awards for his outstanding performance in One Day matches. He has also received 2 Man of the Match awards in Tests throughout his career.
In the year 2007, Dhoni was also honored with the Rajiv Gandhi Khel Ratna Award by the Government of India.
In the years 2008 and 2009, MS Dhoni has been named ICC, ODI ICC ODI Player of the Year.
Let us tell you that Dhoni was also included in the ICC World Test XI team in the years 2009, 2010 and 2013.
In 2011, MS Dhoni was also awarded an honorary doctorate degree by De Montfort University.
Dhoni was also awarded the Padma Shri, India's fourth-highest civilian honor in 2009.
Dhoni is the second player after legendary cricketer Kapil Dev who has also got the honor of the Indian Army.
In the year 2011, Dhoni's name was written on the list of 100 most influential people in the world.
Mahendra Singh Dhoni ranked number 16 among the world's most valuable players in 2012.
In June 2015, Forbes placed Dhoni at number 23 on the list of most expensive players and according to this list, he earned the US $ 31 million.
Along with this, Dhoni was also awarded the Padma Bhushan, the third-highest civilian award in the country, on 2 April 2018.
MS Dhoni: Untold Story (Dhoni's biopic)
After winning the Cricket World Cup in Saal 2011, film director Neeraj Pandey decided to make a biopic on the life and achievements of Mahendra Singh Dhoni. The film was titled MS Dhoni: Untold Story – MS Dhoni The Untold Story. The film was released on September 30, 2016. This superhit also took place.
Collection of many expensive cars and bikes
Apart from being a great cricketer, MS Dhoni is also very fond of speed and car. He has a collection of many expensive cars and bikes.
Let us know that Dhoni has a great car like Audi Q7, SUV Hummer H2. Apart from this, Dhoni also has a collection of expensive bikes including Confederate Hellcat X132, Superbike Kawasaki Ninja H2. Not only this, but there is also separate parking for bikes and cars at their home.