India is hosting ODI World Cup this year and they have shown some outstanding displays of their batting since 2013. In this article, we will tell you about the top 5 batting performances for India in ODIs since 2013.
5. Quinton De Kock
He is a left-handed batsman and a wicket-keeper batter who has played for South Africa in limited-overs, Quinton De Kock is fifth on our list. Quinton De Kock smashed 6176 runs with the average of 44.75 in his ODI career since 2013. De Kock was known for his aggressive style of playing.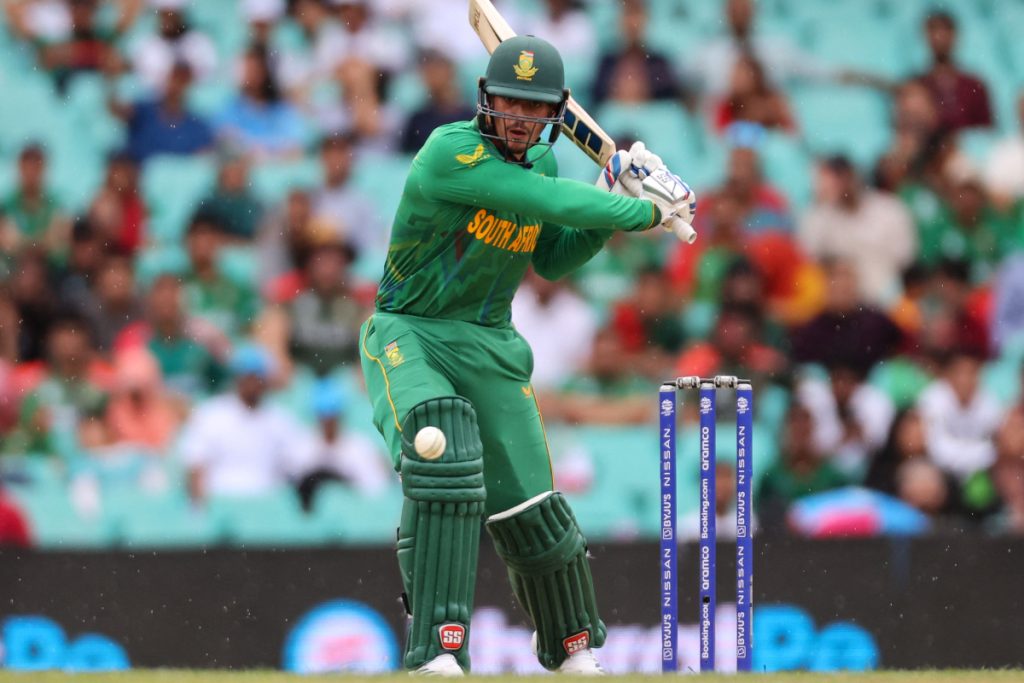 4. Joe Root
He is a right-handed top-order batter and occasional right-arm off-break bowler who played for England in all three formats. Joe Root is regarded as one of the best batsmen of the modern era and currently plays for the English cricket team, representing Yorkshire in English domestic cricket. Root is fourth on our list. Root smashed 6246 runs with the average of 48.79 in his ODI since 2013. He has achieved several milestones and records throughout his career, including being the leading run-scorer among all active batters and the tenth highest run-scorer of all time in Test cricket.
3. Shikhar Dhawan
He is a left-handed opening batsman who captains Punjab Kings in the Indian Premier League and plays for Delhi in first-class cricket. Dhawan has played for the Indian cricket team in all three formats and has achieved several milestones throughout his career. He is on third on this list. Dhawan smashed 6724 runs with the average of 45.12 since 2013.
Some of the notable achievements of Dhawan include:
Being the leading run-scorer for India in the 2013 Champions Trophy, 2015 World Cup, and 2017 Champions Trophy.
2. Rohit Sharma
Rohit Sharma is an Indian cricketer who is a right-handed opening batsman and the current captain of the Indian cricket team in all formats. Hitmam is considered one of the best batsmen of his generation and one of the greatest opening batters of all time. Rohit is known for his timing, elegance, six-hitting abilities, and leadership skils. He is 2 in our list. He is the most successful captain in the IPL with five trophies, the most by anyone in the tournament.  Sharma is also the first batsman to strike two double centuries in ODIs and has three in total. He made 8053 runs with the average of 57.11.
1. Virat Kohli
Indian star batter, Virat Kohli is first on our list with 9141 runs with the average of 60.53. King Kohli is expected to score more runs in upcoming ODI matches. He is an Indian international cricketer and the former captain of the Indian national cricket team. Virat is widely regarded as one of the greatest batsmen of all time and holds several records, including the most runs scored in T20 internationals and in the Indian Premier League (IPL). Kohli has a massive following on social media, with 259 million followers on Instagram.