This article will tell you about the relationship between Charles Leclerc and his girlfriend Alexandra Saint Mleux.
Charles Leclerc is a Monaco Formula One (F1) racer who was born on October 16, 1997. He began karting at a young age and won the French championship in 2009.
After winning the Monaco Kart Cup in 2010, he went on to win the CIK-FIA Academy Trophy and the Junior World Cup in 2011. He currently competes in Formula One for Scuderia Ferrari.
In 2016, Leclerc won the GP3 Series championship, and in 2017, he won the FIA Formula 2 Championship.
Leclerc made his Formula One debut with Sauber in 2018 and dramatically improved the team's standings the following season. Leclerc joined his current team, Ferrari, in 2019, and his contract runs until the end of the 2024 season.
Leclerc won his maiden career race at the 2019 Belgian Grand Prix before going on to win his first Italian Grand Prix as a Ferrari driver the following week.
In 2019, he also became the youngest driver in history to win the Pole Trophy, as well as the first non-Mercedes driver to do so. In an interview, he stated that he is riding for his late father Herve, and Jules Bianchi, his friend and mentor who died in 2015.
Charles Leclerc Girlfriend
Charlotte Sine, Charles Leclerc's girlfriend, is a Monaco-born architect student. She is also an Instagram influencer and occasionally models for brands. Emmanuel Siné, Charlotte's father, is an entrepreneur.
He is the General Manager of the Monaco-based entertainment enterprise Société des Bains de Mer. Surprisingly, no information regarding her mother has been provided by sources. She does, however, have a sister named Victoria.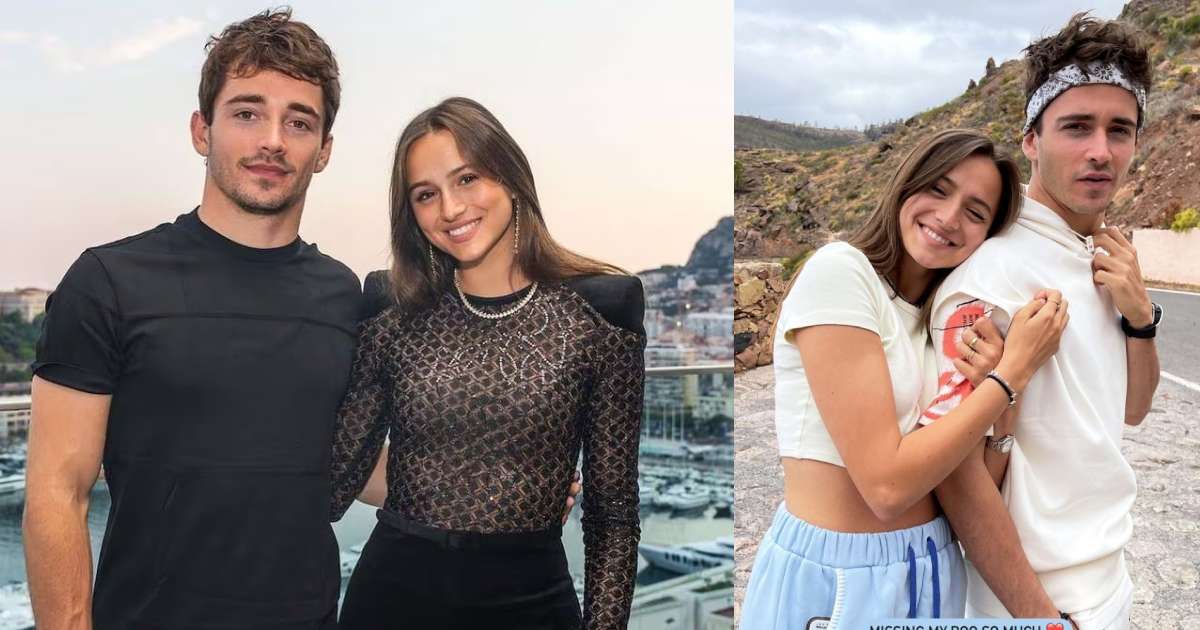 Charlotte finished her education in Monaco before pursuing a degree in architecture. Sine has her own custom shoe line, 'Sine Creations,' which she created herself.
Charlotte and her siblings also sell beautiful handcrafted jewelry. They have an Instagram page called 'secrettreasurecharms'. She presently has 38k followers on Instagram. She is also known to play the piano on occasion and is frequently accompanied by her boyfriend Charles as the couple posts little snippets that fans appreciate.
What Does Charlotte Sine Do For A Living?
Charlotte Sine is a student of architecture. She is also known to be passionate about fashion and develops and sells hand-crafted jewelry alongside her sister Victoria Sine.
Charlotte is also a sneakerhead who does custom shoe work. She utilizes Instagram to show off her works and to sell them.
Her estimated net worth as of 2021 is unknown. She comes from a wealthy family, and as the daughter of an entrepreneur, she lives a luxury lifestyle.
How Did Charles Leclerc And Charlotte Sine Meet?
Charles Leclerc's last girlfriend was Italian bombshell Giada Gianni, with whom he struggled to get along when his primary emphasis was racing.
So the couple called it quits, and Charles began looking for a new relationship closer to home. Charlotte was Giada's acquaintance, and the couple began dating in late 2019 and married in December of the same year.