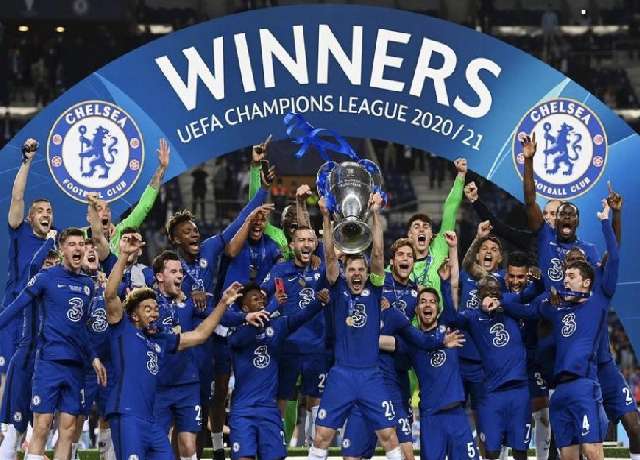 Chelsea defeated Manchester City in 2020-21 UEFA Champions League final
Chelsea defeated Manchester City 1-0 in final to win the UCL trophy for the first time since 2012.
Also Read: Watch UEFA Champions League Live Streaming Free Online
Man City and Chelsea has been a great club since their foundation. But which club is stronger? Let see their head-to-head stats:
Games played – 168
Man City wins – 59
Chelsea wins – 70
Draws – 39
Kevin De Bruyne was subbed off due to a clash with Rudiger. He wasn't happy with the injury and cried a lot after the match.
- Advertisement -

Thiago Silva also got injured during the game and was subbed off in place of Andreas Christensen.
Also Read: UCL isn't the most expensive league in the world anymore
Phil Foden missed a clear chance against Edouard Mendy in the first half as Rudiger blocked the shot.
The 20 year old was fantastic during the whole football season whether it's a matter of playmaking or goalscoring.
Mason Mount's accurate pass to Kai Havertz was the turning point of the game as the German didn't miss the chance to score the goal.
Man City faced Chelsea three times this season, two times in Premier League and one time in this final. Unfortunately, City lost all of them.
Also Read: Top 10 greatest Chelsea players of all time