This article will tell you about the lineup Bayern Munich will have with Harry kane in front
After passing a physical on Friday, Harry Kane is closing in on a £100 million move to Bayern Munich, with the England captain hoping to make his debut on Saturday.
Kane arrived in Germany late on Friday night and finished the first part of his medical at the Barmherzige Bruder hospital in west Munich.
The 30-year-old completed the second portion of his physical at Bayern's Sabener Strasse training facility, bringing the transfer closer to completion.
Kane might make his Bayern debut against RB Leipzig in the German Super Cup on Saturday, which will be shown live on Sky Sports, but he must be registered by 2 p.m. UK time to play at the Allianz Arena.
This is how Kane will fit Bayern's playing XI.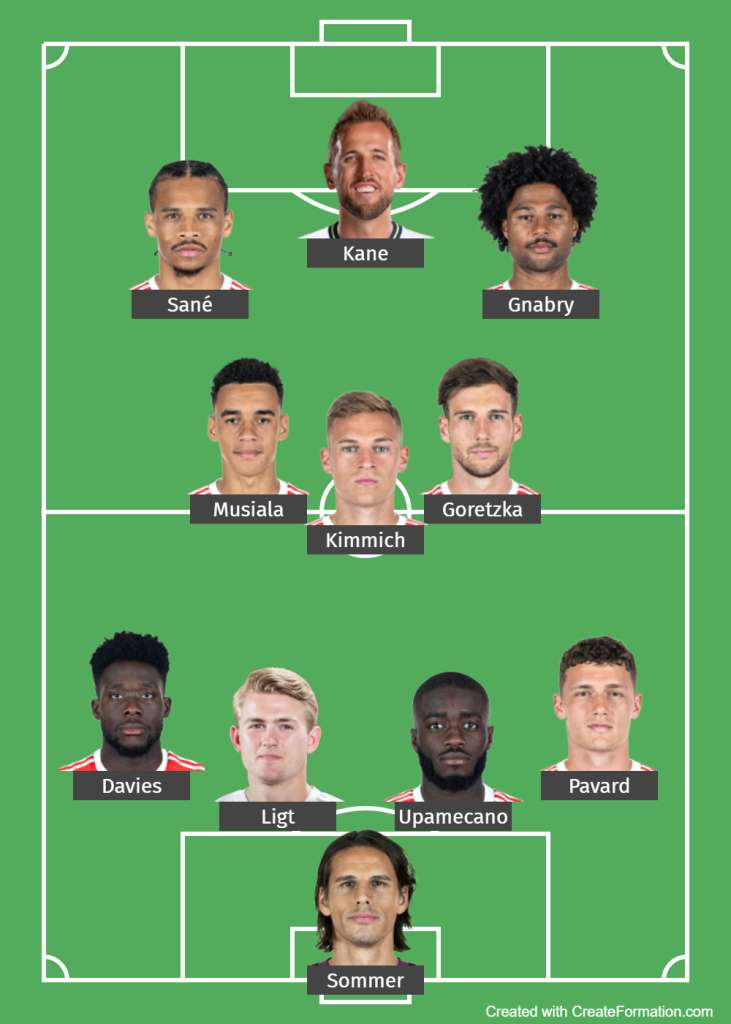 At around 3 p.m. on Friday, Tottenham's all-time leading scorer was notified that his transfer to Bayern had been agreed and that he could travel to Munich for his physical.
Kane's flight took off at 4.50 p.m. and landed at Oberpfaffenhofen airport, close outside Munich, at 6.10 p.m.
Tottenham and Bayern will pay an initial £86 million fee for Kane, with add-ons pushing the price close to £100 million – a Bayern and Bundesliga record amount.
Thursday, Kane opted to accept Bayern's offer after learning that the teams had reached an agreement.