These are the players who scored most goals in 2021
Robert Lewandowski was the top scorer in 2019-20 season. Cristiano Ronaldo, 36, scored second most goals in the same season.
An interesting thing was that Lionel Messi had scored less than 40 goals in 2019-20 season. But his assist count was more than any player.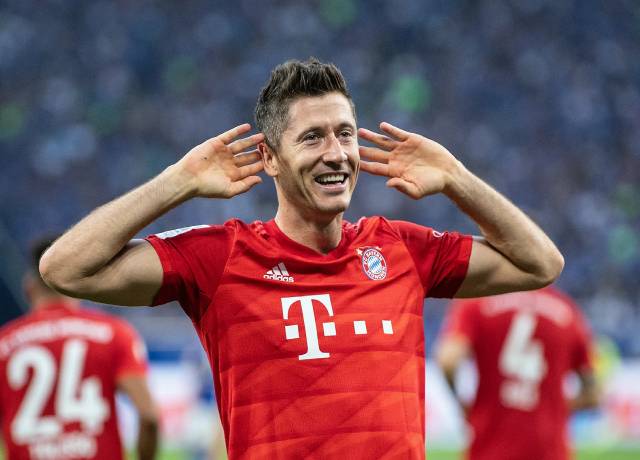 Talking about this year, here are the top 10 goal scorer in 2021 of Europe's top 5 leagues in all competitions:
Robert Lewandowski – 10 games 9 goals
Gundogan – 12 games 9 goals
Luis Suarez – 7 games 8 goals
Andres Silva – 8 games 8 goals
En-Nesyri – 12 games 8 goals
Lionel Messi – 9 games 7 goals
Mohamed Salah – 10 games 7 goals
Cristiano Ronaldo – 12 games 7 goals
Antoine Griezmann – 12 games 7 goals
Memphis Depay – 8 games 6 goals
Lewandowski is currently the top scorer this year. Gundagon is doing his best for Manchester City which is playing without Sergio Aguero and Kevin de Bruyne.
Luis Suarez is in his prime form. Lionel Messi's form is coming back after he suffered a bad season. Liverpool may not be doing good this year but Salah is making out his best from his form.
Also Read : Top 10 most red card given players
Cristiano Ronaldo is the top scorer of Serie A this season. He is in good form. He recently won Italian Super Cup which is a sign of his good form. After having a really bad season, Griezmann is back on his goal scoring track.
UEFA Champions League is back and they all have to do their best in Round-of-16 to help their team win the title.
Also Read : Top 5 most valuable 18 years old youngsters
Also Read : Most valuable defensive mid-fielders in the world