Here is the most valuable XI of La Liga
We gathered some information from Transfermarkt for the most valuable players, that is, their current market value.
This article will tell you about the most valuable XI in La Liga, that is, the formation with most valuable players in the league. Can you guess who won the 1981 Ballon d'Or?
Most Valuable XI
Antoine Griezmann – €50m
Vinicius Jr. – €100m
Mikel Oyarzabal – €70m
Joao Felix – €60m
Pedri – €80m
Frenkie De Jong – €70m
Ferland Mendy – €50m
Jules Kounde – €60m
Eder Militao – €60m
Hector Bellerin – €20m
Thibaut Courtois – €65m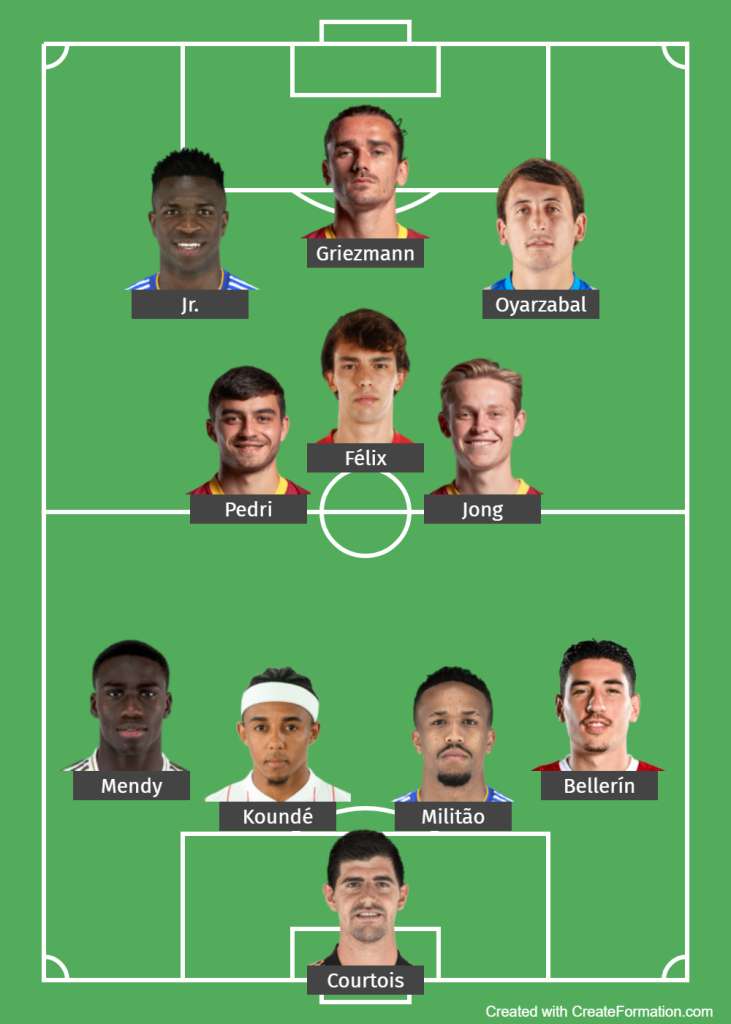 Antoine Griezmann returned to Atletico Madrid in October. To fill the striker's void, Barcelona signed Sergio Aguero but he sadly announced his retirement in December 2021.
Also Read: Top 10 Greatest Defenders In La Liga History
Also Read: 10 Greatest Strikers In La Liga History
Vinicius Junior has been amazing for Real Madrid this season. He alongwith his strike partner Karim Benzema have scored third-most number of goals as a duo in Europe's top five leagues.
Answer to the question above – Karl-Heinz Rummenigge