Messi said that playing without spectators is bad and terrible and there's a lack of motivation in the match
Barcelona star striker Lionel Messi has said that playing without fans was extremely difficult and terrible this year. He said, "The experience of playing matches without fans was bad. Not seeing anyone in the stadium was like a training session. I had trouble going to the stadium before any match. There was a problem for not getting Motivation from the fans."
Difficult to win the match without the audience
Messi said, 'We are seeing an equal competition in every match next year. This is because the audience is not coming to watch the match. In such a situation, winning a match against any team is extremely difficult. Corona has brought a lot of changes in football. All these changes are bad. I hope it ends soon and the fans will be able to reach the stadium."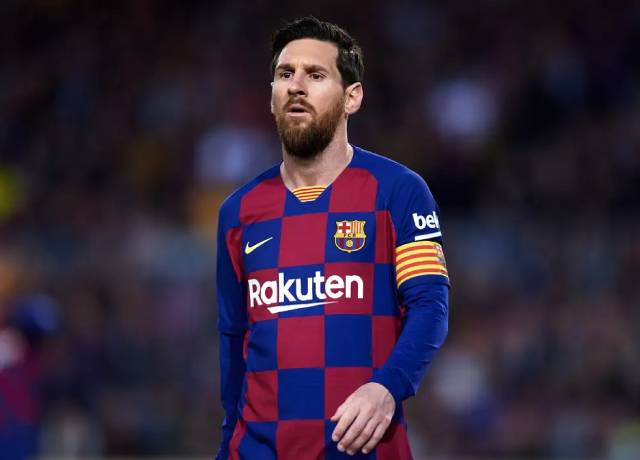 Messi awarded with Pichichi Award
- Advertisement -
On Monday, Messi has been awarded the Pichichi Award for scoring the most goals in the last season of La Liga. Because of Corona, fans were not allowed to go to the stadium in any football league this year, including the UEFA Champions League and La Liga. Barcelona's team topped the points table in La Liga last season (2nd position after Real Madrid). Barcelona had 11 matches left until the match was postponed because of Corona.
2020 was extremely bad for Barcelona
At the same time, UEFA and La Liga decided to hold the match in the empty stadium. After the league resumed, Real Madrid won the La Liga title, beating Barcelona. After this, Bayern Munich defeated Barcelona 8–2 in the Champions League in August.
Barcelona's poor start this season too
In this season of the La Liga, Barcelona started the worst in the last 33 years. Barcelona are currently at number 5 in the points table. At the same time, the team also finished second in the group stage in the Champions League. Barcelona ranked second in the group stage for the first time since 2006.
When Courtois took away De Bruyne's girlfriend
Viewers can reach the stadium from April 4 next year
According to reports from Spanish media, spectators will be allowed to visit the stadium from April next year. According to media reports, viewers will be allowed after the vaccine comes. The Copa del Rey final between Real Sociedad and Athletic Bilbao, to be held on April 4 next year, could be the first match with spectators in La Liga.