One of the greatest footballer in the history, Diego Armando Maradona passed away yesterday due to heart attack.
While the death of Diego Maradona is heartbreaking for football enthusiasts across the world, Argentina is in tears after losing its superstar. One of the world's greatest footballers, Diego Maradona, the hero of Argentina's victory in the 1986 World Cup, died in Buenos Aires on Wednesday.
But there is also a place in Argentina where people celebrate in his honor. No tears were shed in memory of Maradona on the dust mounded ground at Villa Fiorito, but his achievements were celebrated.
- Advertisement -
Fans also gathered at the Junior Stadium in Argentina, where Maradona made his first move to professional football in 1976. They also gathered outside the historic La Bombonera Stadium in Boca Juniors. Football lovers also gathered outside the headquarters of Gymnasia La Plata. Maradona was the coach of this team.
See Maradona's 'Goal of the Century', when a charismatic goal was fired while running for 60 yards
Doctor Dante Lopez, present in the crowd of football enthusiasts, said, "I am not able to believe, I do not understand." Diego can never die, today Maradona – a myth is born. 'Fans lit candles and offered flowers in his memory. Argentine President Alberto Fernandez said, "Argentina meant Diego to the world. He made us happy, so happy that we will never be able to repay his debt. '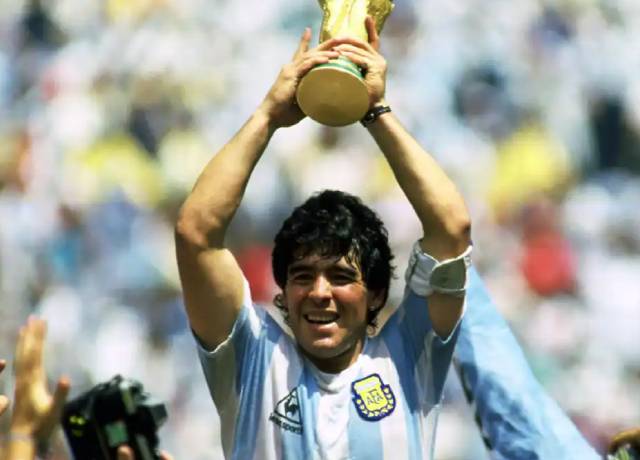 Argentine football fans also gathered outside the small house in Villa Fiorito, where his magnate Maradona was born and grew up.
Diego Maradona used to wear this brand of shoes, the company was also sad on his death!
Naples: As soon as hearing this news, thousands of people came out on the streets in Napoli and lit candles in their memory. The city is in the Red Zone due to the Corona epidemic, but despite this people gathered. Maradona stayed with Napoli for seven seasons and also won the UEFA Cup title in 1989. It is said that he had also started cocaine addiction in this city.
On the tour of India, Maradona said- Everyone used to drop me in the match