Borussia Dortmund's manager Lucien Favre got confused over Haaland's two goals against Club Brugge.
Sports Desk – BVB Dortmund defeat Club Brugge by 3-0 in yesterday's UCL group stage match.
In between the match when Haaland was substituted with club legend Marco Reus, Lucien Favre looked at Haaland and pointed two fingers to him. The moment was quite funny because Favre wants to know if Haaland scored two goals or more.
Haaland has become a goal machine for Dortmund this year after his signing. Before the group stage match, he scored four goals in a match against FC Hertha.
One of the most underrated – Edinson Cavani
As Haaland is a goal machine for BVB, Lucien looked at Haaland and wondered that he has scored only two goals and not three or four. Haaland told him that he scored two goals and they are 3 goals ahead of the opponent team.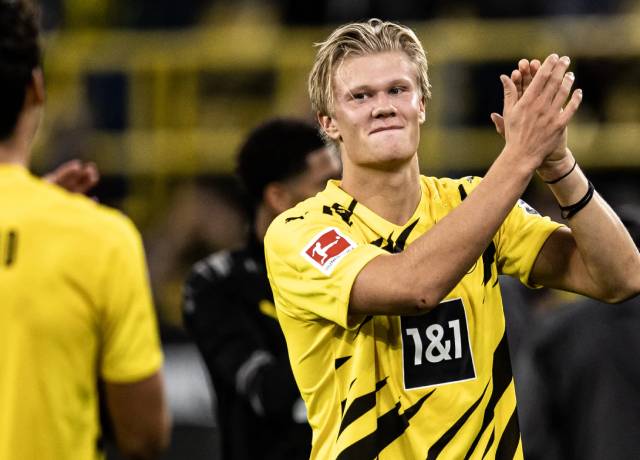 But it looked that Lucien wants to his player to score more goals. The number of goals in a group stage decides a lot for the team. That's why Lucien looked wondered over that.
The Superstar of Brazil – Dani Alves