This article will tell you about the relationship between Bukayo Saka and his girlfriend Tolami Benson.
Bukayo Saka has emerged as one of England's brightest prospects in recent years, and he is expected to play a crucial role in Gareth Southgate's World Cup preparations.
The Arsenal player appears to have additional off-field support, as he is dating long-term partner Tolami Benson, who will be rooting him on at the World Cup.
Bukayo Saka's Girlfriend
Tolami Benson is 22 years old, one year older than Bukayo Saka.
Benson, who has 6,000 Instagram followers, is frequently seen on social media enjoying on vacation, sometimes with Arsenal's ace by her side.
She is also a big Arsenal supporter, posting images of herself wearing the shirt and following the club on Instagram.
How Long Have The Couple Been Dating?
The couple is believed to have begun dating in late 2020 but had kept their relationship a secret until recently.
They don't post photos of themselves together, and they don't even follow each other on social media. Last year, Benson tweeted a photo of someone wearing a mask, which sparked dating rumors.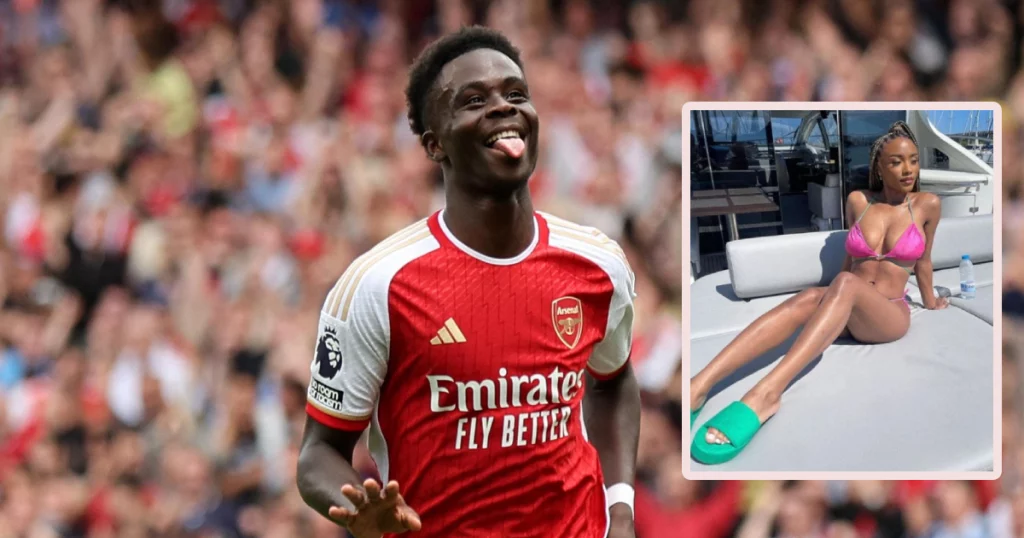 Fans discovered their affair in February when the couple published individual images of themselves aboard a yacht in Dubai. However, neither has officially confirmed their relationship.