Sports Desk – Indian Premier League (IPL) 2020 is going to start from 19 September, but before this Chennai Super Kings (CSK) has suffered a big setback. A bowler and some CSK staff members of the franchise tested positive for COVID-19, after which the team's quarantine period was extended.
Meanwhile, at least 10 members of the CSK support staff have also tested positive, which has resulted in the entire CSK contingent needing to undergo a fourth COVID-19 test.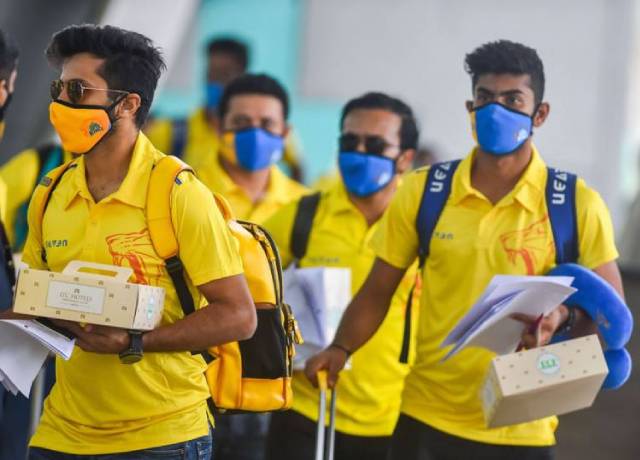 Due to the COVID-19, the team's quarantine period has now been extended till September 1. All the members who tested positive have been isolated and put into another wing of the hotel. They will undergo a test after 15 days and will have to get a clearance from cardiologist before rejoining the squad.
"Even when football started in Europe, a few players had tested positive. So with eight IPL teams and over 1000 members, this was a possibility. This could have happened to any team. It is just unlucky that it has happened to CSK despite taking all kinds of precautions," a source told on Friday.
CSK, along with Royal Challengers Bangalore (RCB) and defending champions Mumbai Indians, had arrived in the United Arab Emirates (UAE) on August 21 for IPL 2020. The MS Dhoni-led CSK held a brief training camp in Chennai before leaving for the UAE and were the only team to do so.
Sixty games will be played over 53 days across three venues in the UAE -Dubai, Abu Dhabi and Sharjah.
Also Read – IPL : When Virat kohli Angry On Wrong Decision of Umpire
Also Read – 3 Fastest centuries by Indian batsmen in IPL T20
Also Read – These Indian Cricketer most valuable batsmen of IPL