Sports Desk – Chennai Super Kings (CSK) will have to play the 13th season of the IPL without their vice-captain Suresh Raina as he went back home due to personal reasons.
Initially it was said to be a personal matter which forced the decision but a report in Outlook suggests that there was a rift between him and Mahendra Singh Dhoni.
IPL : When Virat kohli Angry On Wrong Decision of Umpire
A report in Outlook on Sunday stated that Raina was unhappy with the hotel room he was given. Raina is said to have found the rules of the bio-bubble claustrophobic and wanted a room with a balcony like Dhoni.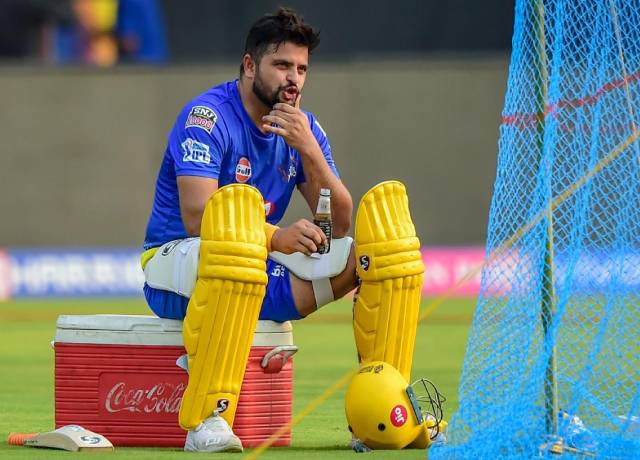 N Srinivasan, chief of India Cements which owns CSK, has said the team will get over the episode, while saying 'success gets into your heads'.
- Advertisement -

The murder of a relative by robbers in the wee hours of August 20 in a village in Punjab's Pathankot has been cited as the "personal" reason for Raina's exit, but that may not be entirely true.
"I spoke to MS Dhoni and he has assured me that even if the numbers go up, there was nothing to worry. He spoke to the players through a zoom call and asked them to remain safe. You really don't know who is a passive carrier," Srinivasan told Outlook.
"Cricketers are like prima donnas … like the temperamental actors of the olden days. Chennai Super Kings have always been like a family and all seniors players have learnt to co-exist.
"My thinking is that if you are reluctant or not happy, go back. I don't force anyone to do anything … sometimes success gets into your head," Srinivasan said.
According to Srinivasan, Raina will want to come back before the season eventually begins.
"The season has not begun yet and Raina will certainly realise what he is missing and certainly all the money (a salary of 11 crores per season) he is going to lose," the CSK boss said.