This article will tell you about the lineup Manchester City will have with Josko Gvardiol and Mateo Kovacic
Josko Gvardiol has signed a five-year contract with Manchester City after the club agreed a deal with RB Leipzig believed to be €90 million.
"It feels good to be part of this team," Gvardiol told in a statement. "I decided to join City and to become part of this club and learn from the best and of course, to be coached by the best coach in the world." The centre-back will wear the No. 24 shirt at the Etihad Stadium.
Gvardiol admitted that he is relieved to be playing alongside Erling Haaland, who has caused him difficulties in the Bundesliga and Champions League. "It's nice to have him on my side now – last season and in the Bundesliga, he was a tough player. Luckily, I don't have to worry about him any more!"
Man City signed Mateo Kovavic from Chelsea who plays alongside Gvardiol in the Croatia national team. They helped their country to reach the semi-final of 2022 FIFA World Cup.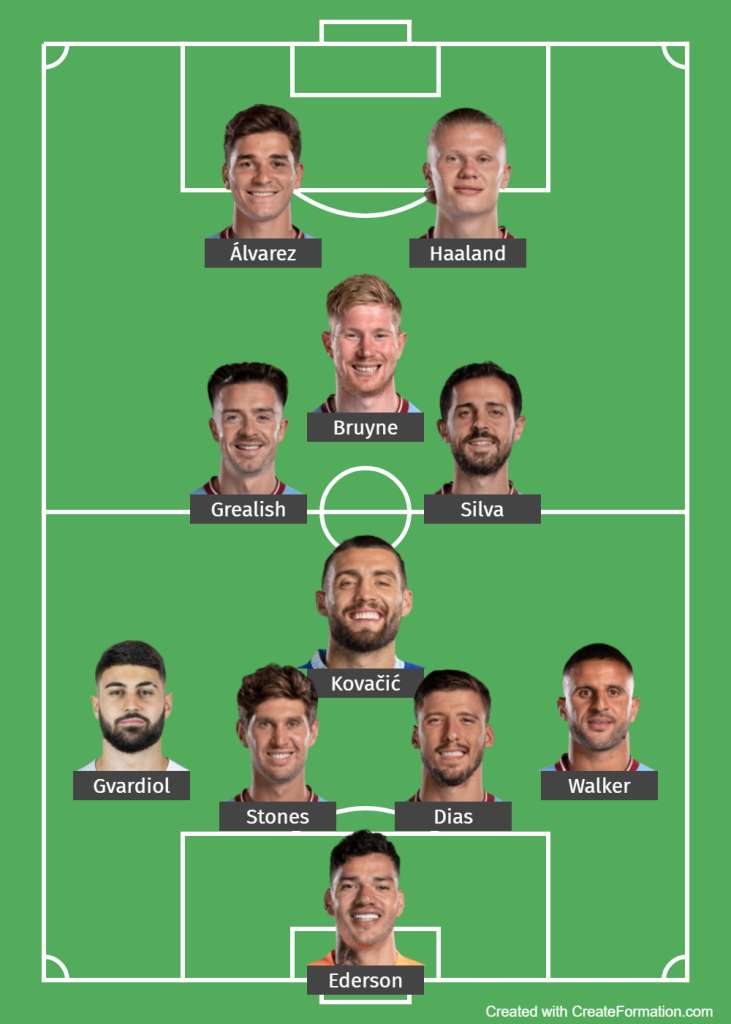 Man City's midfield was threatened by the departure of Ilkay Gundogan, but the fast arrival of Mateo Kovacic appears to be a wise replacement for just £25 million.
Gundogan's replacement, Kovacic, can play at both positions six and eight, just like the former captain. It's reasonable to predict that City's style of play will change for the upcoming season because John Stones, Rico Lewis, and Phil Foden are likely to play more midfield in 2023–24.
Kevin De Bruyne will be under pressure to produce more goals, especially when Riyad Mahrez has left and Bernardo Silva must fill Riyad Mahrez's spot (if Bernardo remains).
Kalvin Phillips will have a big year in 2023–24 as well. Last term, he had only Rodri to compete with; this term, he will have Kovacic.