Marcelo's comment on Cristiano Ronaldo's post attracted the social media
Marcelo is one of the greatest left-backs in history. However his form has degraded after Cristiano Ronaldo's departure to Juventus.
Marcelo and Ronaldo's chemistry is so good that if they play in the same team again, they will still be the same as before. Marcelo got the attention when he commented on Ronaldo's Instagram post recently.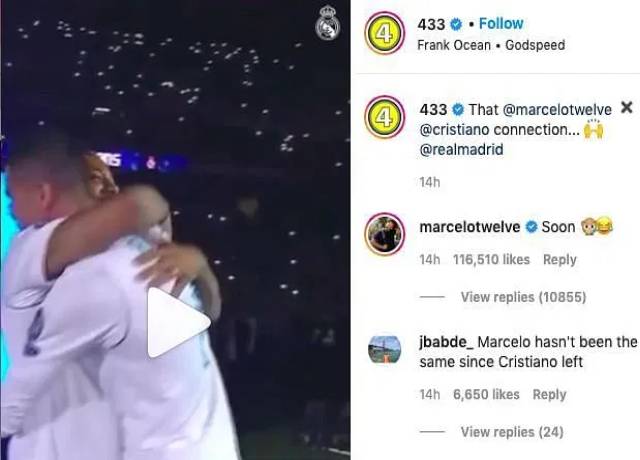 Cristiano and Marcelo are still one of the best duo in the world. That Marcelo's comment tells us a lot about his emotions and feeling he have for Ronaldo.
Rumors are spreading that either Marcelo is going to join Juventus or Ronaldo is coming back to his beloved club Real Madrid.
Hope one of the above rumor would get true and we will again be able to watch this legendary duo playing together again!
Also Read : UEFA Champions League: Quarter final draws announced
Also Read : Watch UEFA Champions League Live Streaming Free Online