Here we show you Manchester United's Champions League winning lineup in 2007/08 final
Can you guess the only player who missed the penalty in 2007/08 Champions League? We gathered some information from Transfermarkt for some of the best clubs in the world, that is, their all-time best playing XI.
This article will tell you about the lineup with which Manchester United stepped on the ground against Chelsea in 2008 UEFA Champions League final.
- Advertisement -
Legendary XI
Carlos Tevez
Wayne Rooney
Cristiano Ronaldo
Michael Carrick
Paul Scholes
Owen Hargreaves
Patrice Evra
Nemanja Vidic
Rio Ferdinand
Wes Brown
Edwin Van Der Sar (GK)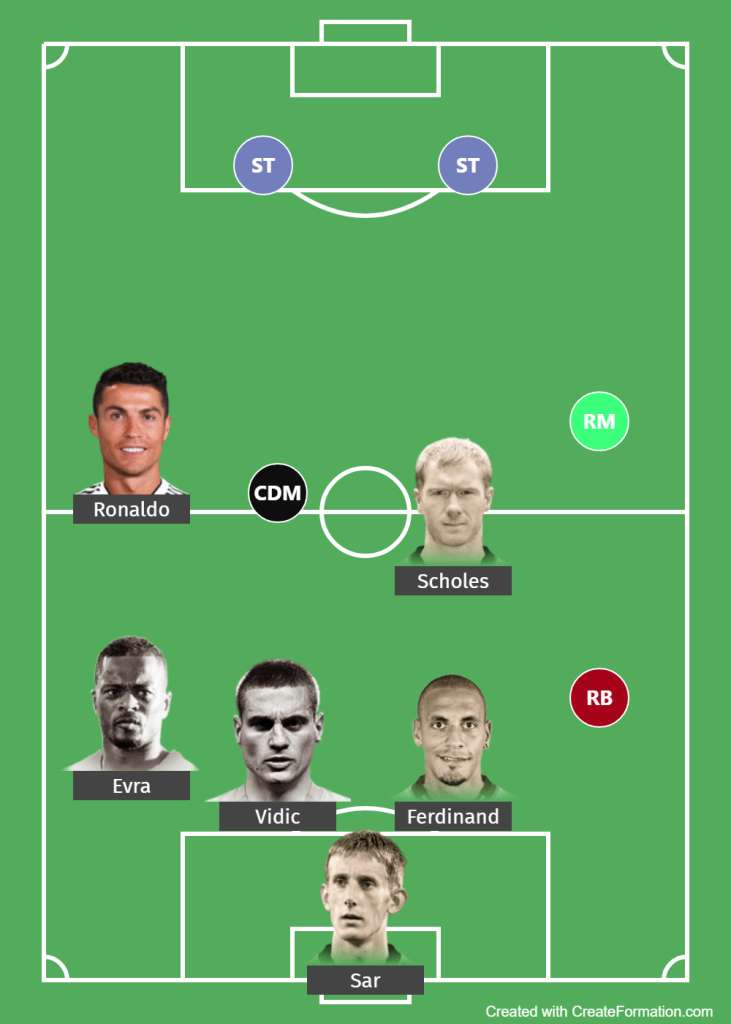 In 2007/08 Champions League final, Manchester Untied defeated Chelsea 6-5 on penalties. Cristiano Ronaldo was the only player who missed the opportunity to score from the penalty spot.
The five-time Ballon dÓr winner is the only active player left from this list and he is currently having a hard time as a Man Utd player. His fans wants him to leave the club as soon as possible since they have completely lost their momentum this time.
Also Read: 2022 Ballon d'Or Nominees 30-Man Shortlist Announced
Ronaldo's nephew has urged him to leave the club following their 4-0 defeat against Brentford on Saturday. He recently wrote on Instagram: "Get out of there Uncle".
According to sources, United is considering terminating the Portuguese's contract ever since they have seen a bit of change in his behavior. They even offered him to AC Milan but they declined it keeping in mind the wages they would have to give him.